All about getting around in Belgium
---
This post may contain affiliate links. These links are special because we may receive a commission, at no cost to you, if you decide to make a purchase by clicking on them.
With a maximum distance within its territory of about 300 km, in Belgium everything is within easy reach. The main Belgian cities are in close proximity and the public transport network is excellent.
As we always say, one of the key points when planning a good travel itinerary is to always carry out research beforehand on the existing transport offer, in order to optimise both our time and our money. That is why the purpose of this article is to provide you with all the necessary information so that you can organise how to get around Belgium and travel through this beautiful country in the most convenient and economical way possible.
Getting to Belgium by air
Zaventem Airport (BRU): Located about 15 kilometres from the centre of Brussels, this airport is well connected by public transport to the main cities of interest in Belgium. For example, the train journey time to Brussels is 17 minutes, while Antwerp and Ghent are only 30 minutes and 1 hour away respectively. It has modern facilities and is connected to the train station by escalators and lifts.
Brussels South Charleroi Airport (CRL): This other airport is located about 60 kilometres from Brussels, more specifically in the city of Charleroi, and does not have its own train station. It is the low-cost airport par excellence in Belgium and the most convenient way to get there is by using Flibco buses. With a frequency of about 20 minutes, these buses connect the main cities of Belgium with Charleroi airport. For those in the capital, buses depart from Brussels South Station (Brussel-Zuid in Dutch or Bruxelles Midi in French) and the total journey time is approximately one hour.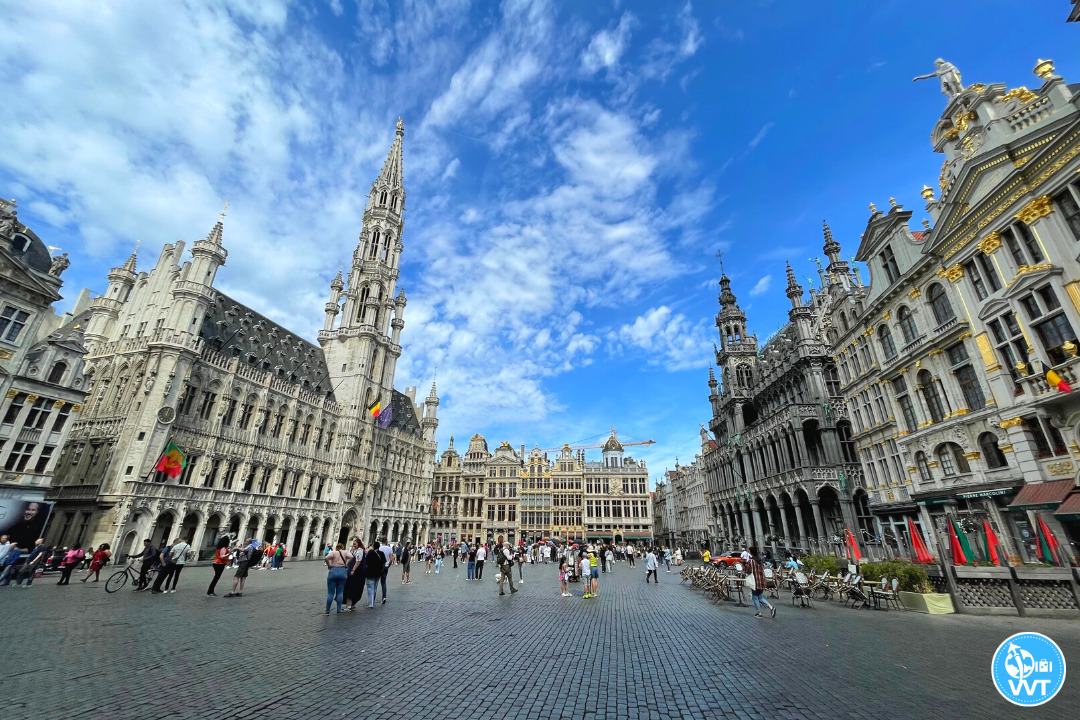 Getting around Belgium by car
For those wishing to travel around the country by car, we have good news: Belgium has modern, well-marked, toll-free roads and motorways. When it comes to renting a car, we always recommend renting at the airport, where the choice is more varied and the prices are generally better. Some facts to keep in mind:
Traffic rules vary from one region to another: There are usually signs indicating the new regulations when crossing between regions, so keep an eye out for them.

Plan in advance where to park your vehicle: In general, parking in large cities can be very cumbersome and sometimes even completely restricted. For this reason, we recommend parking in one of the P+R car parks on the outskirts of the city and then using public transport to get to it.
Public transport: Buses, trams and metros
Public transport in Belgium is divided into regions: the Brussels region is served by "STIB/MIVB", the Flemish region by "De Lijn" and finally the Walloon region by "TEC". In addition, it could be said that all localities have at least one bus service, while larger cities also have trams and/or metro services. In border cities and towns in the Brussels region, you will find that the public transport companies of the other regions also operate.
We suggest that, depending on the region you are visiting, you download the app of the respective transport company. This way you will not only be able to purchase the cheapest tickets but you will also be able to check routes and timetables more reliably. Another option for purchasing tickets is to use the machines that are distributed at the main stops or stations. Their operation is quite intuitive and their interface is generally available in several languages.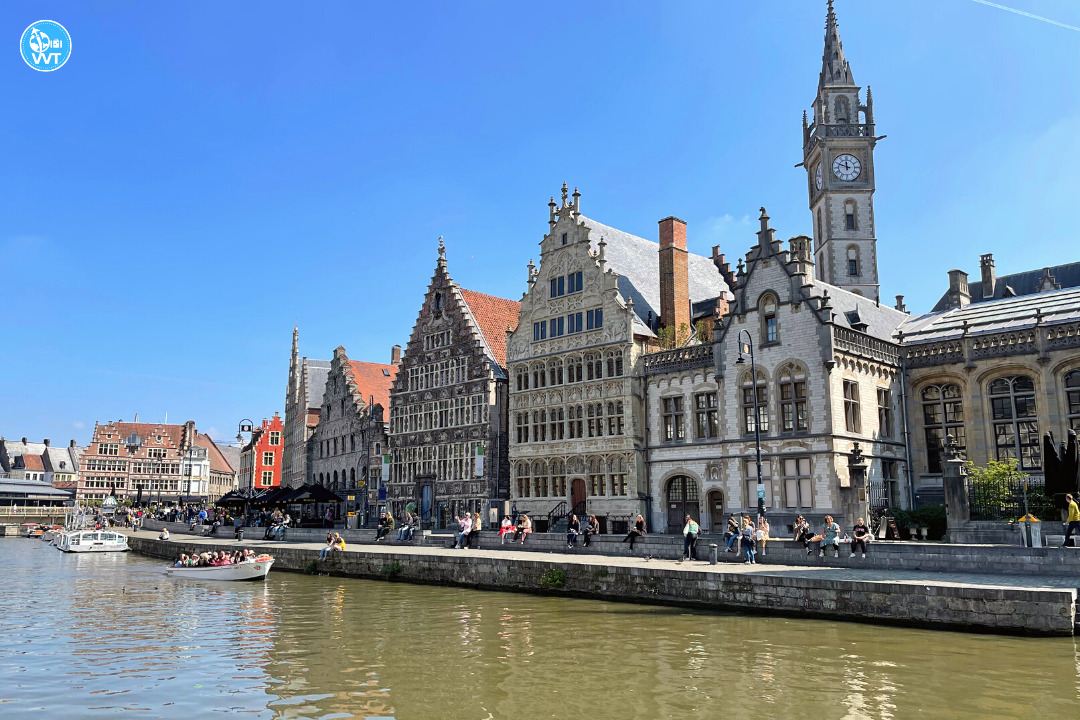 Here are some practical tips from each of the public transport companies:
STIB-MIVB (Brussels): This company offers its transport tickets either through the different points of sale distributed throughout the city or by contactless payment (debit card, smartphone or smartwatch) at the grey validators inside the vehicles. By clicking on this link you can check the point of sale nearest to your location. However, the purchase price of a single ticket in this way costs €2.60 while if you pay by contactless payment the ticket costs €2.10. It is also worth noting that it is not possible to pay for the transport ticket for 2 or more people with the same card, although there are several exceptions to this rule, such as if you have the card and your mobile phone linked to the same account. Finally, we recommend you to use the company's application as we think it is the easiest and cheapest way to buy tickets and calculate routes. We also wanted to add that there are other options and offers that we have not mentioned here but that might be of interest to you. For this we redirect you to the dedicated article on the company's official website.

De Lijn (Flanders): For the Flemish company, the single ticket costs about €2.50 and can also be purchased from the ticket machines at the main public transport stops. If you want to make multiple journeys, we recommend you buy the "10-rittenkaart" card, which costs €17 and gives you 10 single journeys. This card can be shared with others and can be used on the company's entire public transport network including buses, trams and metros. It is also possible to pay for the ticket inside the vehicles with Maestro, Visa, MasterCard, iDEAL or Bancontact cards, as well as accepting payments with other means of payment such as your smartphone or smartwatch. Our recommendation is to use their application from where you can purchase tickets, validate them and even calculate routes. For more information, we recommend you visit the company's official website.

TEC (Wallonia): In the case of Wallonia, the basic single ticket costs €2.10, although if you are travelling in a group or wish to use public transport more than once, the best option is to buy the "Multi-journey" which costs €9.20 for 8 single journeys. These can be purchased both on the company's mobile app and at the machines at the most important stops. It should also be noted that there are supplements if you buy tickets inside the vehicles or using disposable cards. Our recommendation is to use the company's official app for purchasing, validating and calculating routes.
Public transport: Trains
As mentioned earlier, Belgium has a high-quality rail network, and for this reason its main cities are very well connected by trains. There is only one state-owned train company, called SNCB in French or NMBS in Dutch, and in general it is very cost-effective. Tickets can be purchased at stations, both at ticket offices and ticket machines, and also online, either on the company's official website or on its app. It is worth noting that children under 12 years of age do not pay if accompanied by an adult.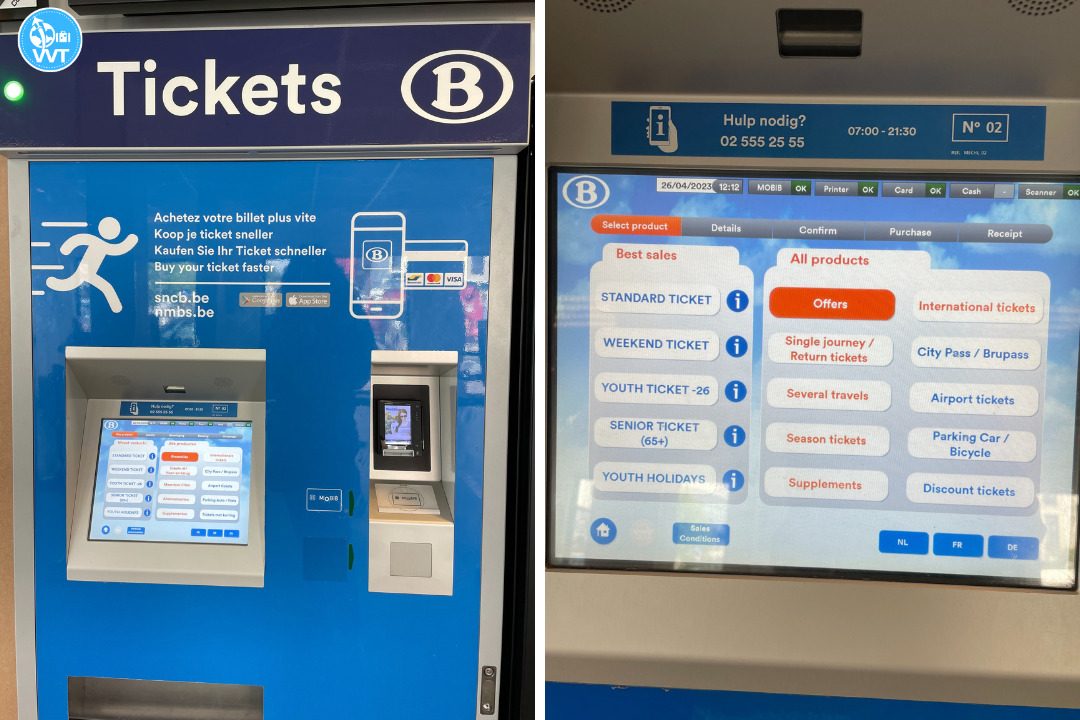 Here is a summary list of the main passes they offer:
Intercity public transport
In this category we could mention companies such as Flixbus, Blablabus, Alsa, among others, which not only offer international routes but sometimes also some local routes. For example, within Belgium Flixbus offers two routes that might be of interest to you: Brussels-Bruges and Brussels-Antwerp. However, these tickets are rarely cheaper than the train journey and even worse, the journey time is often longer. Our recommendation is to use these services only if you want to travel outside Belgium, for example on routes such as Brussels-Paris or Brussels-Amsterdam, as they are much cheaper than trains and the journey time is relatively short.
Thank you very much for making it to the end of this article. If you have any questions, suggestions or recommendations, please do not hesitate to contact us via this form or write us a comment below and we will get back to you as soon as possible. Finally, for those interested in a complete guide on how to organise your travel itinerary in Europe, we recommend you to read our dedicated article where you will find all the best travel tips. Let's travel!
Are you planning your trip? Our recommendations: