Ghent: Belgium's medieval jewel [Maps and Videos included]
---
This post may contain affiliate links. These links are special because we may receive a commission, at no cost to you, if you decide to make a purchase by clicking on them.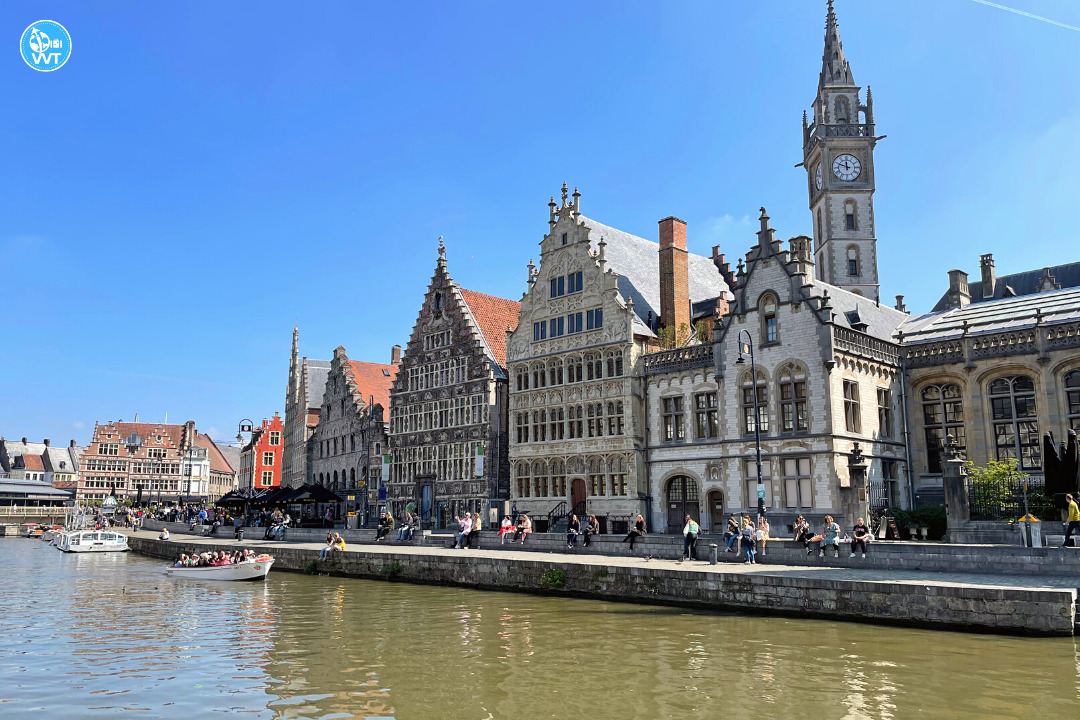 Ghent, Belgium | Flanders' most important heritage city
Ghent is the capital of the province of East Flanders, located in the Flemish region of Belgium. It is Flanders' most important historic city and has many canals and a beautiful medieval city centre, making it one of the country's most popular tourist destinations. It is also strategically located between Bruges and Brussels.
Where is Ghent located?
Ghent is only 58 km from Brussels and the journey time by car is approximately 1 hour. If you would like to hire a car, click here for the widest selection at competitive prices. However, the option we recommend is to take the train from Brussels to Ghent, a 35-minute journey with a more than interesting frequency (every 10 or 20 minutes). As a curiosity, you can access a 10-ticket train ticket called Standard Multi (Rail Pass) for just over 90 EUR, which can be shared and has the peculiarity that you can make stopovers along the main route at no extra cost. Finally, if you're interested in evaluating different options on how to get to Ghent from any city, we recommend you do your research using the widget below.
How to get to Ghent from the airport?
The most important airport in the country is Brussels Zaventem Airport, located about 68km from Ghent, and the most convenient way to travel is by train with the state railway company SNCB/NMBS. The journey takes approximately 1 hour and costs around €25.
The second largest airport in Belgium is Brussels South Airport and is located in the city of Charleroi, about 110km from Ghent. The best option for travelling between Ghent and this airport is to use a private bus service called Flibco. On average the journey takes 1h40 and costs around €20.
If you need more information, we recommend our article dedicated to public transport in Belgium where you will find all the best travel tips to help you get around the country in the most practical, convenient and economical way possible.
How to get around Ghent?
Only 3 km separate the main station (Gent-Sint-Pieters) from the historic centre. Therefore, if you are tired or short of time, we recommend using public transport. Tram number 1 of the state-owned tram company "De Lijn" makes this journey in just 10 minutes and the easiest way to use it is to buy a Lijnkaart travel card. We also recommend that you download the mobile application and buy only the journeys you want, as it is much cheaper than buying the ticket from the ticket machines at the bus and tram stops (1.80 EUR instead of 3.00 EUR). Here is the link to download the app.
Things to do in Ghent
Ghent Town Hall: It is a magnificent building that was built not only in different centuries but also in different styles. The oldest part is Gothic (which has a series of statues added in the 19th century representing the Counts of Flanders) and the most recent part is in Renaissance style.

Ghent Cathedral (St. Bavo's Cathedral): You cannot miss a visit to this beautiful cathedral that mixes Romanesque, Gothic and Baroque styles, where Charles V himself was baptised. It is known for its various works of art such as paintings by Rubens and the altarpiece of the Adoration of the Mystic Lamb by Hubert and Jan van Eyck.

Belfry of Ghent

Ghent Belfry: This belfry was declared a Unesco World Heritage Site in 1999. Its construction began in 1313 and was completed in 1380. In the past, its function was to warn the citizens of the imminent arrival of the enemy. In addition, it was also used as a depository for the city treasury. Today its belvedere offers one of the best views of Ghent.

St. Michael's Bridge: In its place there used to be a flat swing bridge, which was replaced between 1905-1909 by the current arched stone bridge. It is one of the most emblematic spots in the city for photography lovers!

St Michael's Church

St. Nicholas Church: Built in the 13th century to replace a Romanesque church on the same site, it is one of Ghent's oldest and most prominent monuments. The central tower served as an observation post until the belfry was built.

Castle of the Counts of Flanders

The Castle of the Counts of Flanders (Gravensteen): It is the only medieval castle in Flanders with an almost intact defence system. It was built at the end of the 12th century by Philip of Alsace and today it is a museum dedicated to torture instruments. It is a visit not to be missed, the entrance with audio guide included costs 12 EUR.

Korenmarkt: This square is situated in the historic centre of Ghent and is one of the most famous tourist attractions in the city. It is surrounded by several historic buildings that today house bars, shops, restaurants and terraces.

Great Butchers' Hall: Its structure dates back to the 15th century and was formerly a covered market where the inspection and trade of meat was centralised. Nowadays, on its magnificent roof we can find the tasty Ganda Hams.

The old Fish Market: This building, located opposite the Castle of the Counts, dates from the 17th century. Today it houses the city's tourist office.

The Little Beguinage of Our Lady Ter Hoyen: This UNESCO World Heritage Beguinage dates back to 1235 and was founded by the Countess of Flanders after the Old Beguinage of St. Elisabeth. It is not a typical tour but if you have time we recommend a visit.

Patershol: This medieval quarter is located near the castle of the Counts of Flanders. We recommend wandering aimlessly through this beautiful place. Its streets are cobbled and very narrow, you can admire picturesque houses with a medieval air and fairytale corners. It is also a fashionable district, where you can find all kinds of restaurants.

Boat trip: There are several boat companies that can show you Ghent from the water. We recommend the classic boat tours, which take place every day, last 40 minutes and cost 8.50 EUR per person. Here is the page with all the information in English about these boat tours.
Finally, here is an interactive map of Ghent, where you can easily find the location of each point of interest. By clicking on the markers, you can also go directly to the paragraph containing the information about the place of interest. Moreover, if you allow us to get your geographical location by clicking on the button below the map, you will also be able to see your position and thus to find out more easily the points of interest (reverse lookup provided by LocationIQ.com).
Where to stay in Ghent?
Although it is possible to visit Ghent in one day, if you want to enjoy more of this amazing city, explore its museums and experience its nightlife, we recommend at least two. Here are our recommendations:
If your budget is limited, we recommend you to evaluate the option of sleeping in hostels (perhaps sharing a room and without too many luxuries). By clicking here you will find the widest variety at the best price.

If budget is no problem for you, then the best option is to stay in a hotel. By clicking here you can find and book the best hotels in Ghent.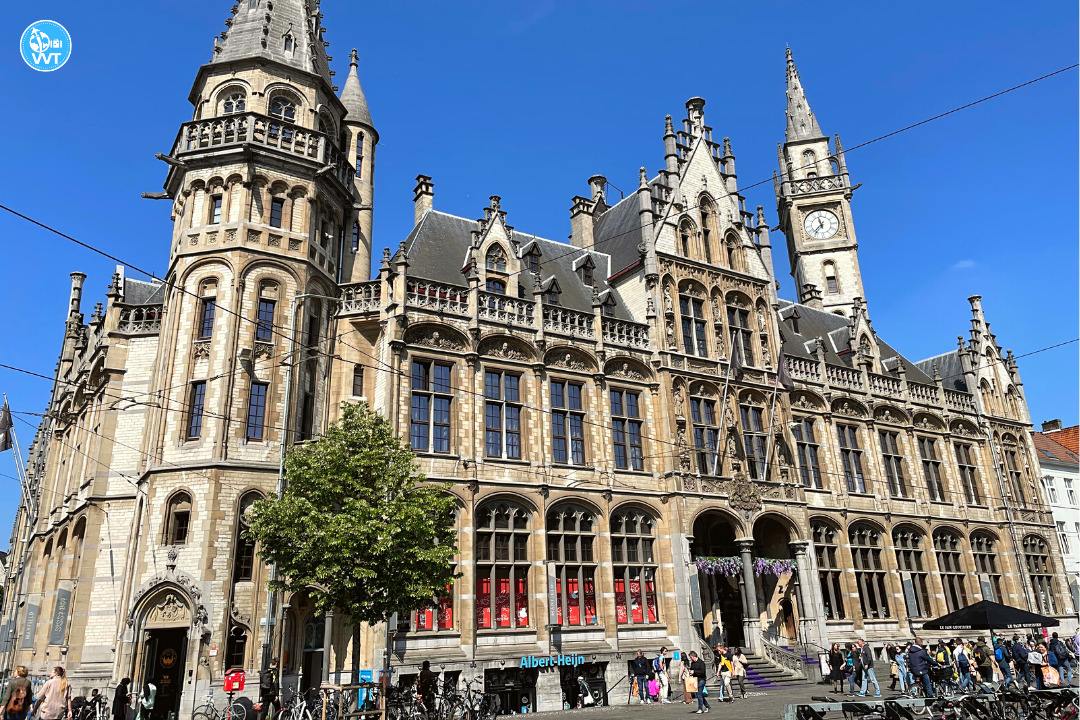 Further information?
Here is our video from Ghent, where we expand in more detail everything we said above. If for some reason the video does not load or you encounter any other problem during its reproduction, by clicking here you will be able to watch it directly from our YouTube channel.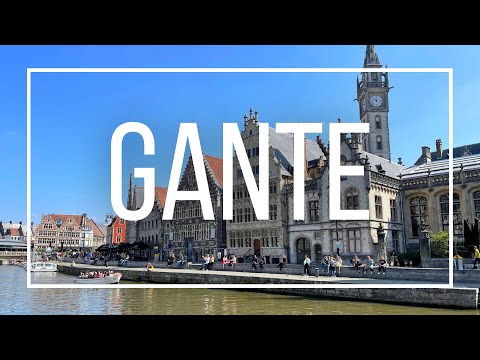 We are grateful to you for making it to the end of this article. If you liked it, feel free to share it on your social networks by clicking on the icons below and subscribe to our YouTube channel by clicking here. Till next time!
Are you planning your trip? Our recommendations: