Leuven, Belgium: Top 10 Tourist Attractions
---
This post may contain affiliate links. These links are special because we may receive a commission, at no cost to you, if you decide to make a purchase by clicking on them.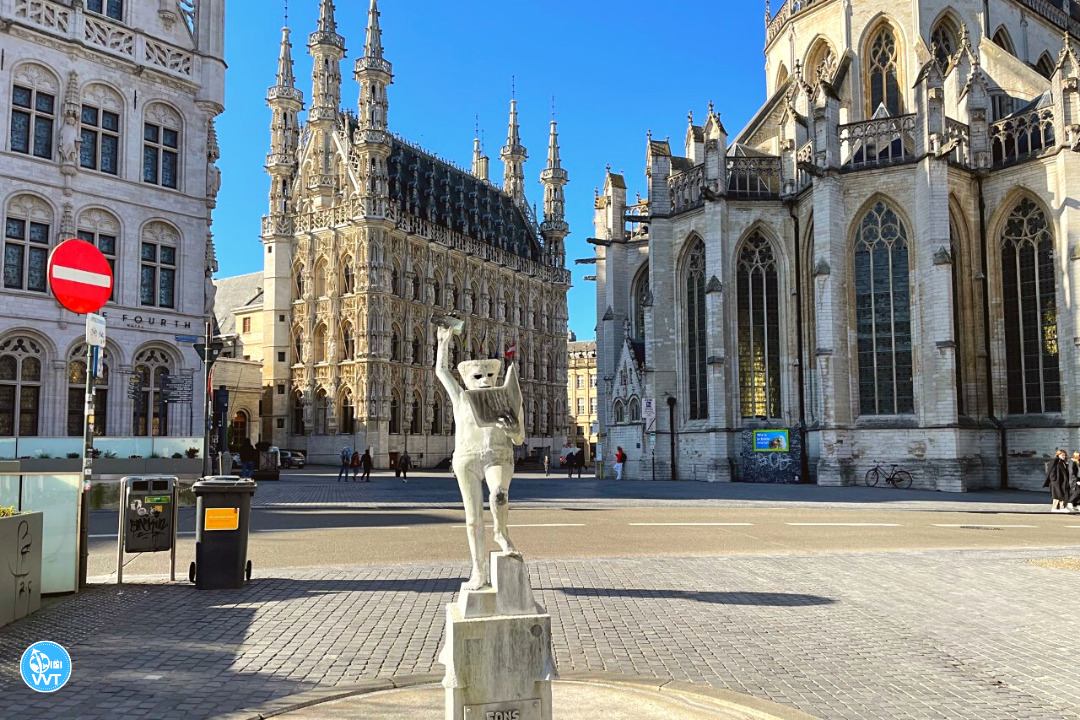 Leuven: university and beer
Leuven is the capital of the Belgian province of Flemish Brabant and is located about 25 kilometres east of Brussels. It is a city widely known for having one of the most prestigious Catholic universities in the world, the Catholic University of Leuven (KU Leuven), as well as being home to the multinational Anheuser-Busch InBev, owners of the renowned Artois brewery.
A short history of Leuven
The first mention of Leuven dates back to 891, in a document recounting the victory of the troops of the Frankish King Arnulf of Carinthia over a Viking army. Later, between the 11th and 14th centuries, the city became an important centre of trade and cloth manufacture. Later, in the 15th century, it became even more important with the founding of its university. The 18th century was also very fruitful for Leuven, with the flourishing of the brewery now known as InBev. Unfortunately, all this splendour was eclipsed during the 20th century with the advent of the two world wars that inflicted great damage on the city. However, despite this dark period that marked most of Europe, the most important monuments were painstakingly reconstructed and today this city has a great cultural and historical heritage, a must-see if you are visiting the area.
How to get to Leuven?
From Brussels the most comfortable and also the fastest way to get to Leuven is to take the train. Trains from Brussels to Leuven leave every 15 minutes and take approximately half an hour. We remind you that the most convenient option if you are travelling on a weekend is to buy the Weekend Ticket, a return ticket that costs half the regular price. If you're travelling in a group, we also recommend the Standard Multi (Railpass) ticket, which consists of 10 journeys that can be shared between several people and which also allows you to make intermediate stops for unlimited time (always on the same day, of course). In order to evaluate different options on how to get to Leuven by public transport from any city, we recommend you to use the widget below. Otherwise, if you choose to rent a car to explore the area, we leave you this link through which you can find the best deal at the best price.
Top 10 attractions in Leuven
It is important to note that the city is fairly flat and for the most part can be easily covered on foot or by bicycle. Below is a list of the top 10 attractions in Leuven.
Leuven Town Hall (Stadhuis): this Gothic-style town hall, which dates back to the 15th century, contains some 236 statues of different historical figures on its façade. It is located in the Great Square (Grote Markt) and is one of the must-see places on any visit to the city. In addition, its interior can be toured, although only with guided tours, where you can see an interesting collection of works of art and several rooms from the 19th century.

Leuven's town hall

St. Peter's Church (Sint-Pieterskerk): located on the Great Square in front of the town hall, it is the oldest and most important church to visit in Leuven. It was built in the 15th century in the Brabant Gothic style. Its bell tower is a UNESCO World Heritage Site and was originally intended to be 170 metres high in order to become the tallest building in the world at the time, but the poor stability of the ground and lack of funds made this plan unfeasible. For this reason, the tower is currently only a third of the planned height.

St. Peter's Church

The largest bar in Europe (Oude Markt): this is one of the most beautiful squares in Leuven and is located very close to the Grand Place. In ancient times this space was the site of the city's Old Market. Unfortunately, after the First World War it was completely ruined, although the buildings that can be seen today were reconstructed maintaining their original style. Nowadays, it is a lively place, with more than thirty bars and restaurants side by side, which is why it is known as "Europe's biggest bar".

Old market square

University Library (Universiteitsbibliotheek): one of the icons of the city is, without a doubt, its library. With a beautiful structure, not only its exterior stands out, but also its interior, which can be visited and which will allow you to contemplate not only the vast amount of books it has, but also from here you will be able to access the tower from where you will have one of the best views of the city.

University Library of Leuven

The Great Beguinage (Groot Begijnhof): one of the must-see places in Leuven is the Great Beguinage, one of the largest remaining beguinages in the Flemish region, declared a UNESCO World Heritage Site. Here you will find canals, very old houses, gardens, small squares and even a church, a perfect place to find peace and quiet. It is a historic quarter of 3 hectares, containing approximately 300 houses. Today this 13th century Beguinage is owned by the University of Leuven and is used as a residence for students and professors.

Great Beguinage of Leuven

Small Beguinage (Klein Begijnhof): the small Beguinage, first mentioned in 1272, consisted of only one street, a square and two dead ends next to St. Gertrude's Abbey, where the Beguines served. Most of the surviving buildings date from the 17th century. In 2000 it was restored and its houses were sold to private individuals.

Small Beguinage of Leuven

Quarter Vaartkom: is a neighbourhood around a former industrial area. All the factories are being renovated to accommodate modern flats, offices and businesses. This is how this area is being transformed into a lively green urban district. For us it is a place not to be missed as you can enjoy the terraces on the river Dyle, stroll along the quayside or just sit in one of the squares and enjoy the surrounding nature.

Botanical Garden (Kruidtuin): This is the oldest botanical garden in Belgium. It was created in 1783 by the University of Leuven for its medical students. Its entrance is free and it is a must if you are a nature lover, as you can observe up to 800 plants of different families. There are also several tables with benches where you can have picnics.

Stella Artois brewery: Belgium is well known for its beer and the Stella Artois brewery produces one of the best selling beers in the world. There is a guided tour of this brewery where the entire production process is explained and ends with a tasting.

Park Abbey (Abdij van Park): Although this abbey is not located in the old city centre, it is easy to reach on foot, by bicycle or by public transport. It is located only 2.5 km from the central station. We recommend a visit if you have more than one day in the city, as it is an exceptionally well-preserved 12th century heritage site, surrounded by nature, which is well worth a leisurely stroll.
Finally we leave you an interactive map of Leuven from where you can easily find the location of each point of interest. Moreover, by clicking on the markers you can go directly to the paragraph containing the information about that place. Moreover, if you allow us to obtain your geographical location by clicking on the button below the map, you will be able to see your position and find the points of interest more easily (reverse search provided by LocationIQ.com).
Where to stay in Leuven?
Leuven is a relatively small city and most tourists visit it as a day trip from Brussels. From our experience we believe that it is worth staying overnight in Leuven because of the amazing night lighting (especially at Christmas time) and because it is nationally known for its nightlife. Moreover, as we told you before, it has a very extensive offer of places of interest that are really worthwhile and we think that spending only one day in Leuven is not enough. That's why we leave you these links below to find the best deals on hotels and hostels in Leuven so you can find the most convenient ones according to your tastes and budget.
Further information?
Here is our video from Leuven. If for some reason you encounter any problems with the playback, you can watch it directly from here on our YouTube channel.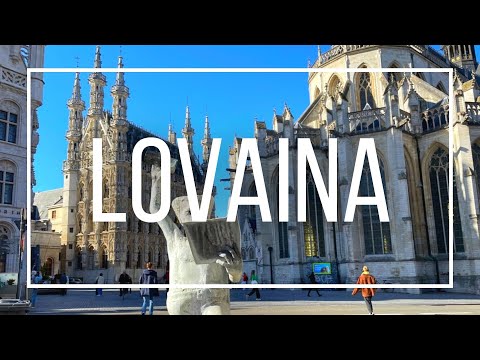 In particular, in this first video we show you the historic city centre. If you wish to see the surroundings, we leave you our second video where we tour its surroundings by bicycle.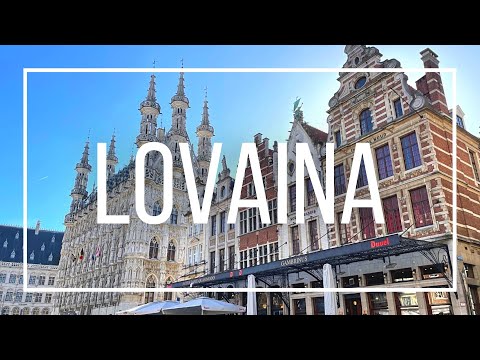 Thank you very much for making it to the end of this article. If you liked it, don't forget to share it on your social networks by clicking on the icons below and to subscribe to our YouTube channel. See you next time!
Are you planning your trip? Our recommendations: