How to plan a trip to Europe: Tools, tips & more
---
This post may contain affiliate links. These links are special because we may receive a commission, at no cost to you, if you decide to make a purchase by clicking on them.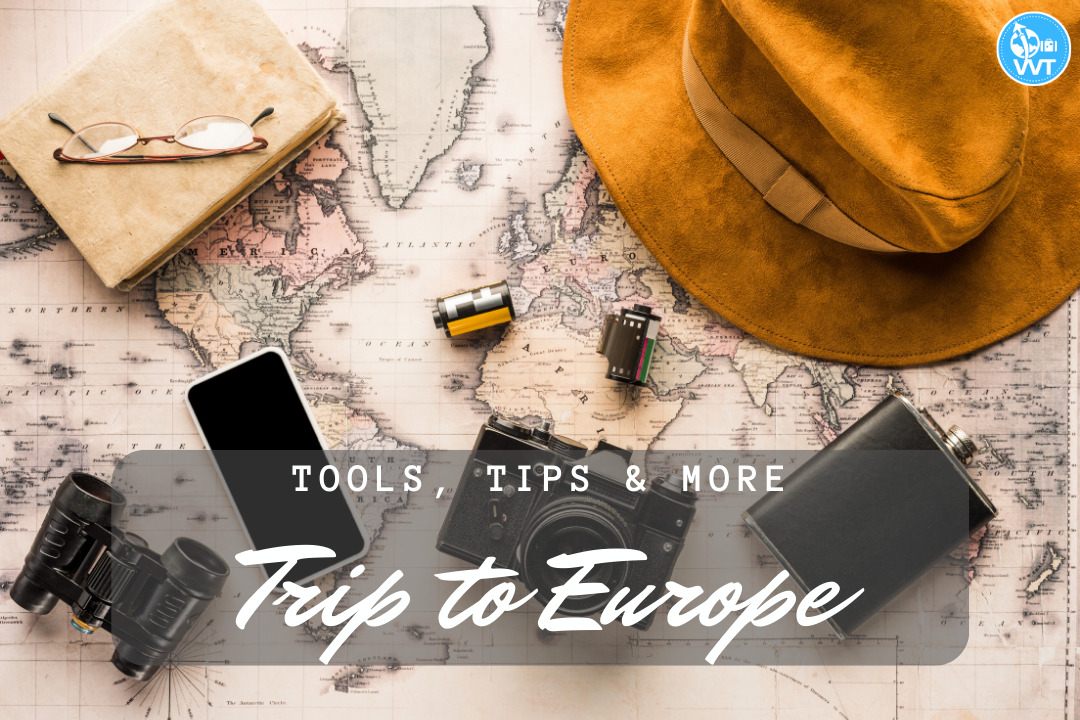 To be honest, planning a travel itinerary in general is not an easy task. In fact, it is often time-consuming and unfortunately it is even more common to overpay if you do not use the right tools. The aim of this article is therefore to provide you, in brief, with all the information you need to plan your tailor-made trip to Europe safely and quickly.
---
Cheap flight search engine
One of the most important things to do when organising a travel itinerary is to buy the flight tickets. In particular, we make use of a flight search engine that is not only easy to use, but also offers a wide range of options, including the ability to search for flights without a fixed date or destination and the possibility to create price alerts. It is worth mentioning that the fewer restrictions you have in terms of dates and destinations, the better the prices offered by the platform.
---
Bus, train or car?
It is no news, the plane may be the most convenient means of transport for long distances, however for short trips the offer of means of transport is more varied and therefore it is more feasible to find better prices. Having said that, the options available in Europe include trains, buses, ferries and cars or campers. In fact, the preference of one means of transport over another will depend on many factors such as personal preferences, budget and timetable convenience. As a general rule, almost every country in Europe has a decent infrastructure and transport offer. Thus, most of the relatively large cities are well connected by rail and bus. It should be noted that we have presented the most common options in our order of preference, although we are aware that sometimes some places are either unreachable or require a lot of connections and therefore in these cases renting a car is the only viable option. For the more adventurous there is also the option of renting campers and thus solving both the problem of travel and accommodation.
---
Hotel, hostels, flat or room?
Another key element of a trip is the accommodation. Regardless of whether you opt for hotels, hostels, flats or rooms, this is a point that we recommend you to tackle in advance. This way you will have enough time not only to select the best accommodation, but also at the best prices. Our recommendation is to stay in hotels or flats where you will generally have access to many services and amenities. For those on a budget the best advice we can give you is to stay in hostels, perhaps sharing a room and/or bathroom. Another low-cost option could be to request accommodation from locals through the CoachSurfing platform, another excellent way to discover Europe.
---
Travel health insurance: Is it necessary?
Great, following the points we have discussed previously, you have already solved the issue of flight tickets, the transportation as well as the accommodation. However, once you have reached this point, something that many travellers ignore is the risk of suffering an accident or illness during the course of the trip. Accidents and/or illness do happen and so travelling without insurance, especially to a foreign country, is something we strongly advise against. We use a leading company with many years of experience. Obtaining a travel health insurance takes just a couple of clicks and once payment is made, the proof of insurance is instantly sent to your email inbox. It is worth noting that for some countries these insurances are compulsory for access to the Schengen area and therefore we advise you to inform yourself in advance to avoid surprises at the airport.
---
Internet on your travels, a must!
Internet has nowadays become an elementary part of our lives and it is not a surprise considering the infinite possibilities it offers. In particular, being connected to the internet during a trip will allow you not only to stay active on social networks but also to find a specific place, search for information about a certain destination, receive alerts regarding changes in reservations/flights, among many other things. Fortunately, having internet on your travels is as simple as buying a SIM or eSIM card and activating the mobile data plan. We use a company that provides this service in virtually every corner of the world and buying one of these cards takes just a couple of clicks.
---
Surfing the internet securely with VPNs
Being able to use internet on your travels is essential, as is surfing the internet safely. In particular, a VPN allows you to protect your data and location transparently. In this way, not only do we protect ourself when connected via the mobile data plan, but also the connection to dangerous public wifi networks, such as those offered by airports and hotels, become much safer when using this type of technology. Another lesser known advantage is to look into the prices of your reservations or tickets by changing the geographical location of the VPN server and thus accessing the best prices available on the market. This is because companies often offer the same asset at prices that vary by geographic location. We use VPNs all the time, even at home, and it is another tool we recommend not only for travelling but for daily life in general.
---
Latin products
Finally, for those of you who are travelling and have forgotten your essential Latin products, we also have a recommendation. We order ours from a company in Germany that ships all over Europe. It is a leading company in the sector and we would like to point out that ordering through their website is very easy and takes only a couple of clicks. In addition, they offer a wide range of products and the service is excellent.
---
With all these tips, you now have all the tools you need to plan your trip to Europe. However, we would like to remind you that if you need any help you can contact us through this form, we will be happy to help you in any way we can. Let's travel!