Christmas markets in Belgium [2023/2024]
---
This post may contain affiliate links. These links are special because we may receive a commission, at no cost to you, if you decide to make a purchase by clicking on them.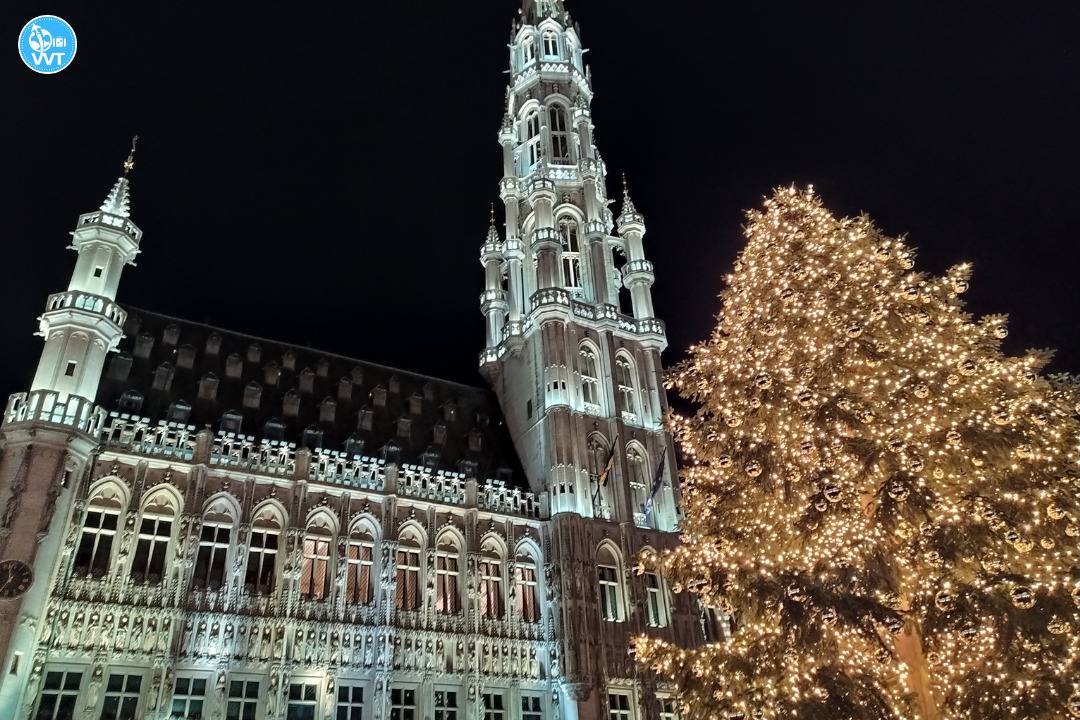 December has arrived and with it one of the most beautiful times of the year: Christmas. Celebrated all over the world, it is worth noting that the celebrations can vary enormously from one place to another. That is why in this article we will tell you ALL about the Christmas markets in Belgium, also called Winter Markets, a tradition shared with most countries in central and northern Europe that celebrate them mainly during the month of December.
In case you didn't know, these Christmas markets are basically fairs held in different parts of the country, where you will find numerous festively decorated stalls offering not only traditional dishes but also Christmas decorations, handicrafts and even games for children. Most of these markets start on the first weekend of Advent, i.e. the last week of November, and usually remain open until the end of December/beginning of January.
In the following we will introduce you to some of the most important Christmas markets in Belgium together with their location and dates. In particular, we will not only show you the Christmas markets in the most touristic cities such as Bruges, Ghent and Brussels, but also some more unknown ones that we really recommend you to visit. Before we begin to list them, we must point out that we have not followed any particular order as we believe that each one has its own charm, which is why we recommend that you read to the end of the article and get to know them all for yourselves!
Brussels Christmas Market (Winterpret)
Date: 25/11/2023-01/01/2024
The Belgian capital has the biggest and most famous Christmas market in Belgium. More than 200 stalls are spread out on the Grand Place, around the Stock Exchange and other squares in the vicinity. In particular, in the Grand Place you will find the big Christmas tree, certainly one of the most photographed elements of the market, and at night there is a great music and light show, a real must-see.
Other major attractions take place on Muntplein Square, where you will find an indoor ice rink with wine and hot chocolate stands, two ideal elements typical of these Christmas markets. We can also highlight the huge Ferris wheel that allows you to get a magnificent view of the city and its market.
You can really spend a whole day touring the Brussels Christmas market as it is huge. Therefore we recommend you to go with plenty of time because they are generally very crowded places and above all to be careful with pickpockets, who always take advantage of these opportunities to do their business.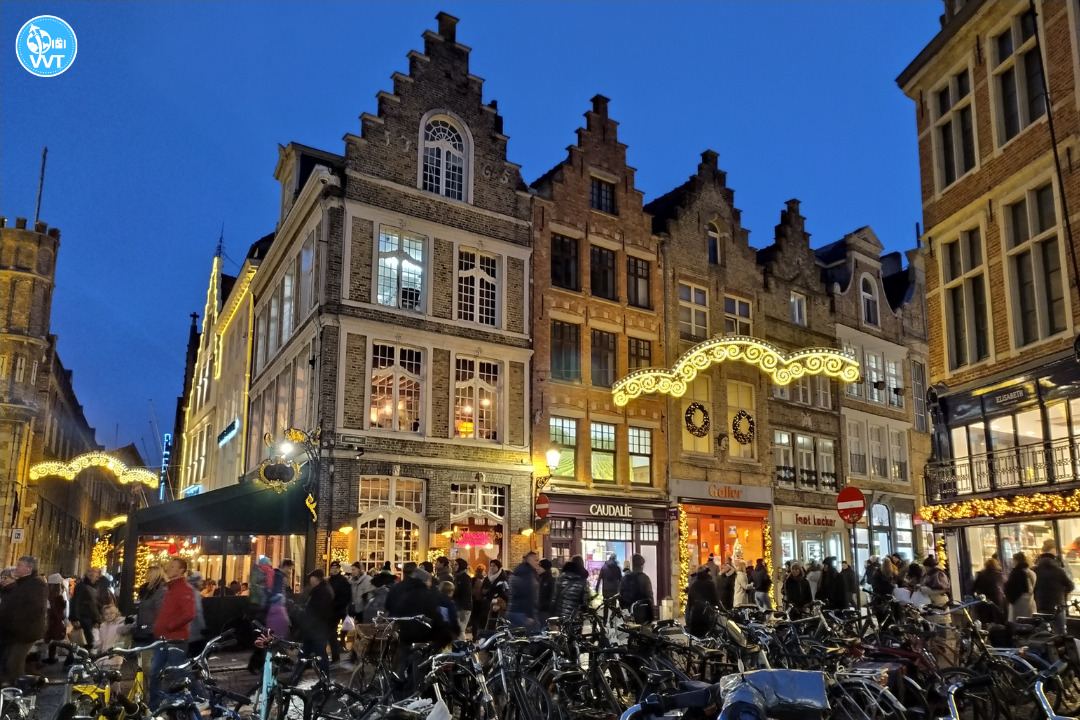 Bruges Christmas Market (Wintergloed Festival)
Date: 24/11/2023-07/01/2024
If Bruges is ordinarily already one of the most enchanting cities in the world, you can imagine how this city looks illuminated and decorated at Christmas time, it simply takes your breath away! The city has a very nice Christmas market, smaller than the one in Brussels but potentially just as busy, with a varied offer of stalls where you can buy gifts, Christmas decorations and various handicrafts.
Among the main attractions of the Bruges Christmas market are the stalls on the Grotemarkt (Market Square), the illuminated skating rink and the craft shops on Simon Stevinplein (Simon Stevinplein). We also recommend a night-time stroll through the city to immerse yourself in the Christmas atmosphere - the illumination and decoration of the facades and canals of Bruges are simply amazing!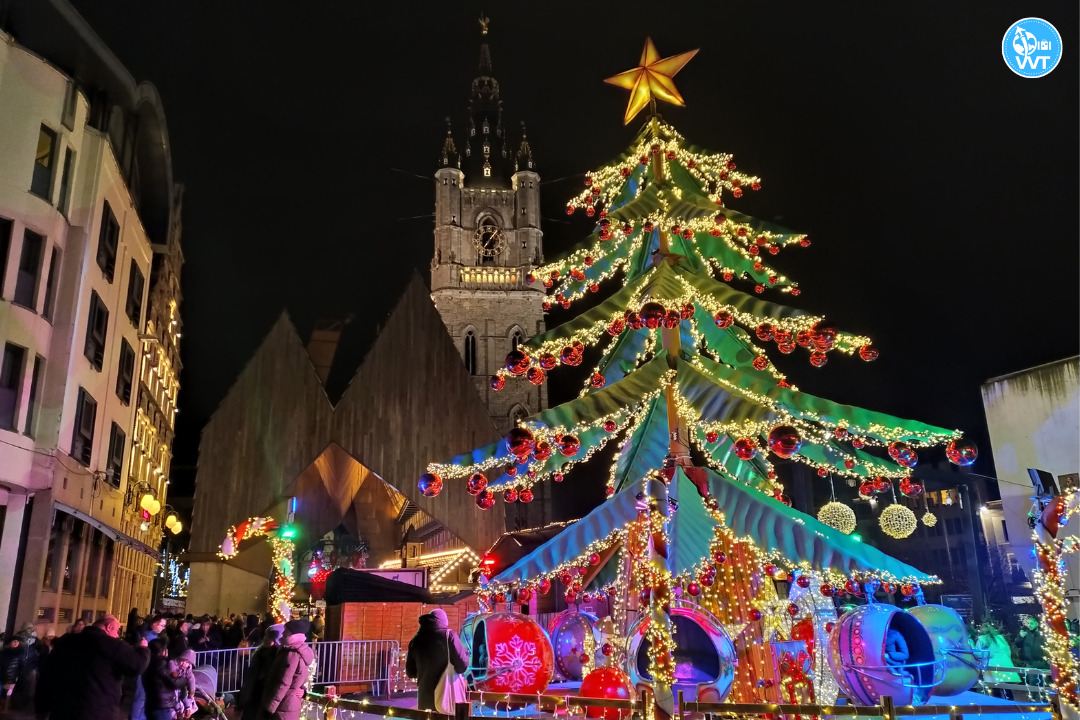 Ghent Christmas Market (Gentse Winterfeesten)
Date: 07/12/2023-31/12/2023
This market stretches from around St. Bavo's Cathedral, through the former Butter Market (Botermarkt) to the Grain Market (Korenmarkt) and is held almost throughout the whole month of December. It features more than 150 wooden Christmas stalls, delicious food and decorations worth noting.
For those who like to skate, there is an ice rink under the City Pavilion (Stadhal). There are also numerous performances by street artists and a great view from the big wheel. You can also visit the Castle of the Counts of Flanders (Gravensteen), without a doubt one of the most attractive elements of the city and from where you will get one of the best views.
Antwerp Christmas Market (De kerstmarkt van Antwerpen)
Date: 08/12/2023-07/01/2024
Starting from the amazing and renowned Antwerp Central Station, a path of lights will lead you to the historic heart of the city where the Antwerp Christmas market is held. Here you will find numerous stalls with a great variety of Christmas items and gastronomic offer.
If you want to skate, head to the Green Square (Groenplaats) where there is a beautiful indoor ice rink, making it an ideal excursion in bad weather. We recommend strolling around the stalls on the various squares (Groenplaats, Grote Markt, Suikerrui and Steenplein) and enjoying the spectacular atmospheric lighting, as the city's main monuments, such as the cathedral, town hall and castle, are beautifully decorated.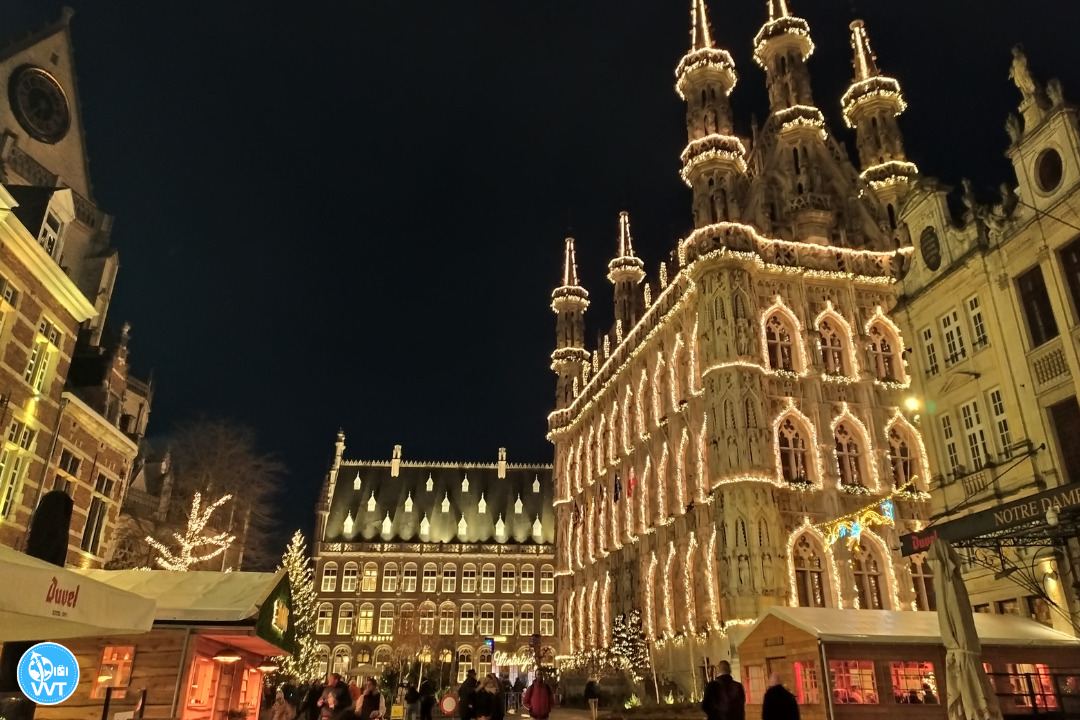 Leuven Christmas Market (Wintertijd)
Date: 07/12/2023-21/12/2023
Something that many people don't know is that the Leuven Christmas market is one of the oldest in Belgium and despite being a much smaller city than those mentioned above, its market consists of no less than 100 stalls offering everything from unique regional products and traditional delicacies to Christmas gifts.
This Christmas market takes place in the centre of Leuven, in particular on Herbert Hooverplein (Herbert Hooverplein) and Ladeuzeplein (Ladeuzeplein). As in Antwerp, you can enjoy the traditional Christmas atmosphere right from the train station, as the city is full of decorations and lights. An interesting fact for the kids is that Santa Claus comes to this market every year and, in particular, Christmas stories are told and various games are offered. It is a recommended market for the whole family.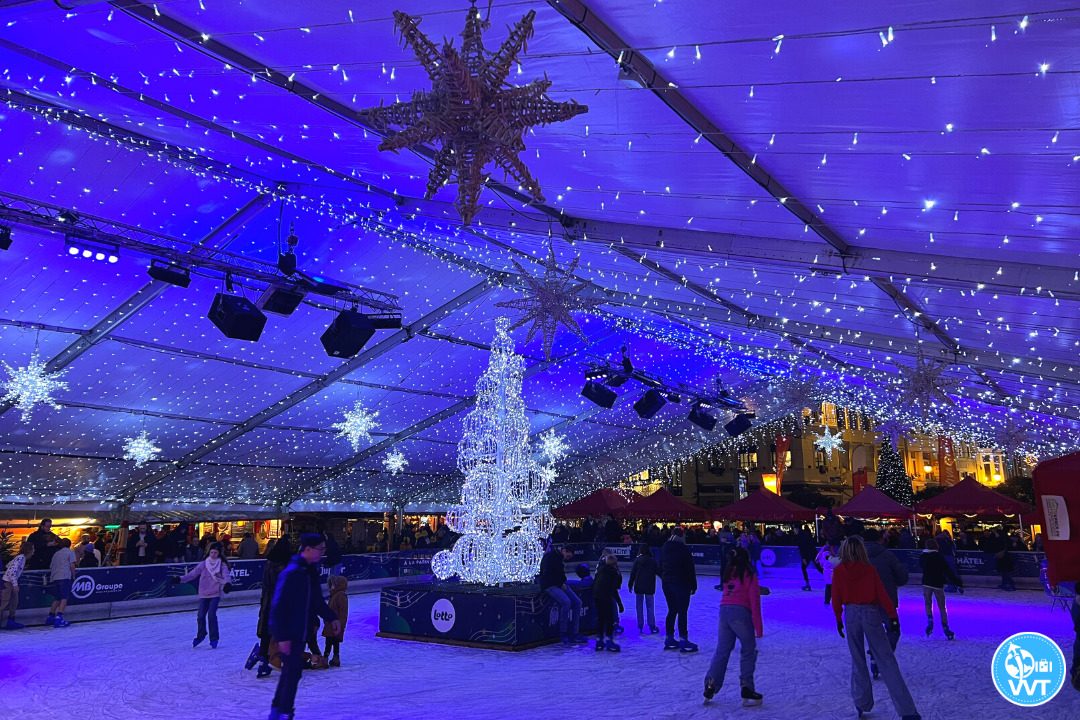 Liège Christmas Market (Le Village de Noël de Liège)
Date: 25/11/2023-30/12/2023
Christmas magic also takes place every year in the centre of the Walloon city of Liège and its Christmas market is often considered the oldest in Belgium.
The heart of the market can be found in St. Lambert's Square and the Market Square, where you will find about 200 chalets with all kinds of products such as handicrafts, ornaments and a great variety of typical food and drinks. Don't miss the Cathedral Square and its incredible ice skating rink, the perfect place for both children and adults to have fun.
Hasselt Christmas Market (Winterland Hasselt)
Date: 17/11/2023-07/01/2024
The Hasselt Christmas market is located in the city centre, more precisely on the Kolonel Dusartplein (Colonel Dusart Square). This Christmas market is also ideal for the whole family, because in addition to stalls with beautiful Christmas decorations, gifts and handicrafts, it has a wide variety of games for children to enjoy, including the Santa Claus house, where they can have their photo taken with him, the big Ferris wheel with beautiful views, a carousel, a haunted house and the "MEGA schuif-af", which is a very high slide where both children and adults can slide down. As you would expect from any market, there is a large Christmas tree on the indoor ice rink, which allows you to skate in all weather conditions. There is also the Grand Café, a meeting place where you can enjoy the atmosphere and enjoy some snacks or drinks.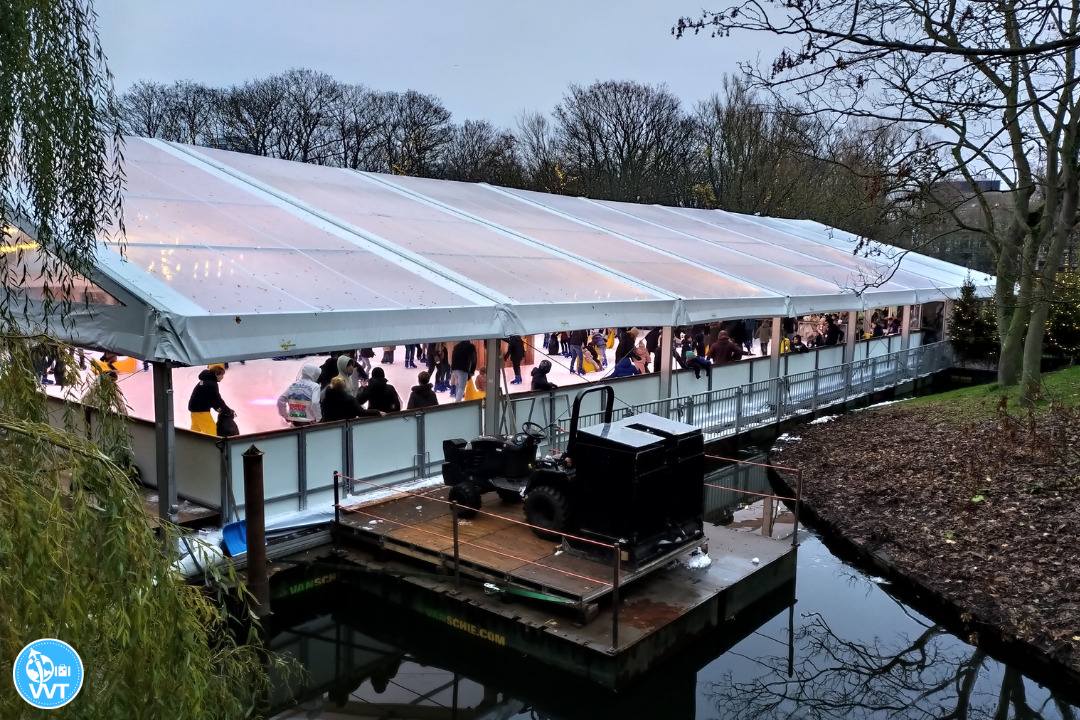 Ostend Christmas Market (Winter in het Park)
Date: 01/12/2023-07/01/2024
This market takes place in Leopold Park and is therefore known as 'Winter in het Park'. It has more than 200 Christmas trees and 50 Christmas chalets where you can get beautiful Christmas decorations, tasty snacks and the best gifts. There is also a real ice skating rink on the pond and this year it is covered. In addition to strolling through the market stalls we also recommend a ride on the carousel in the park and enjoy the various attractions for children and adults that are offered in the streets of the city. Finally, it is worth mentioning that the whole city is amazingly decorated and in particular we can highlight the spectacular lights that are projected on the Church of St. Peter and St. Paul (Sint-Petrus-en-Pauluskerk), a spectacle not to be missed.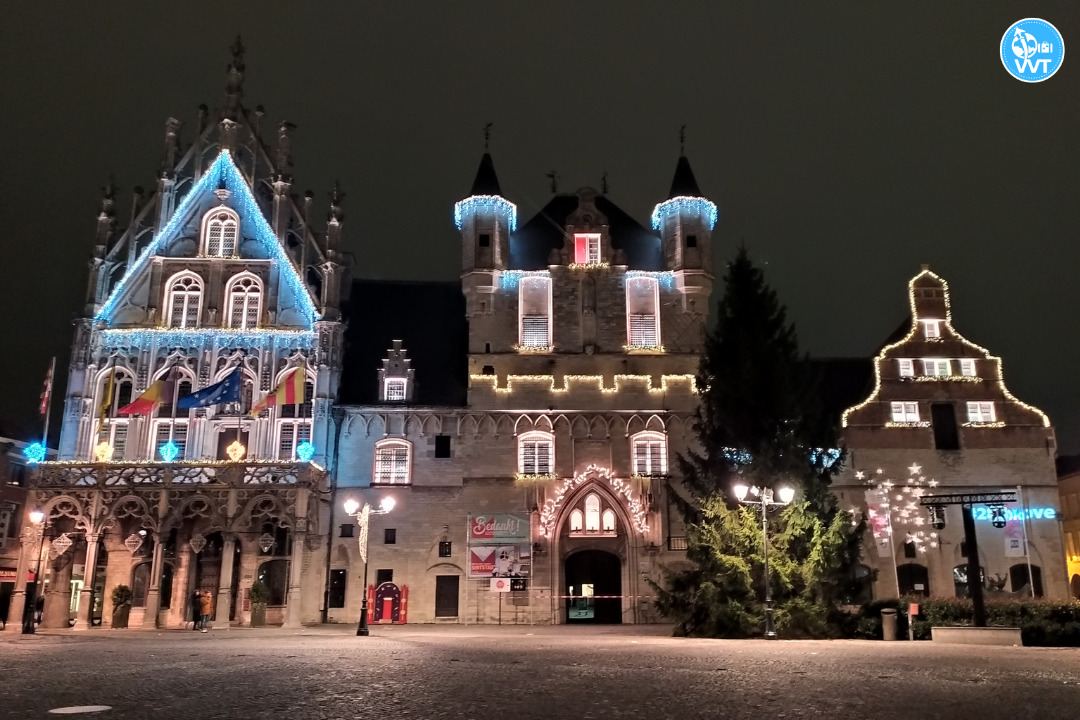 As you can see, Belgium has many Christmas markets and in this guide we have only presented the most important ones. We would like to point out that although not all cities have Christmas markets, practically all of them are decorated and illuminated at this time of year. We particularly recommend a visit to Mechelen, which is already a beautiful city and even more so at Christmas time.
So what are you waiting for? Let's explore Belgium's Christmas markets!
Are you planning your trip? Our recommendations: