Day trip to Bruges, Belgium
---
This post may contain affiliate links. These links are special because we may receive a commission, at no cost to you, if you decide to make a purchase by clicking on them.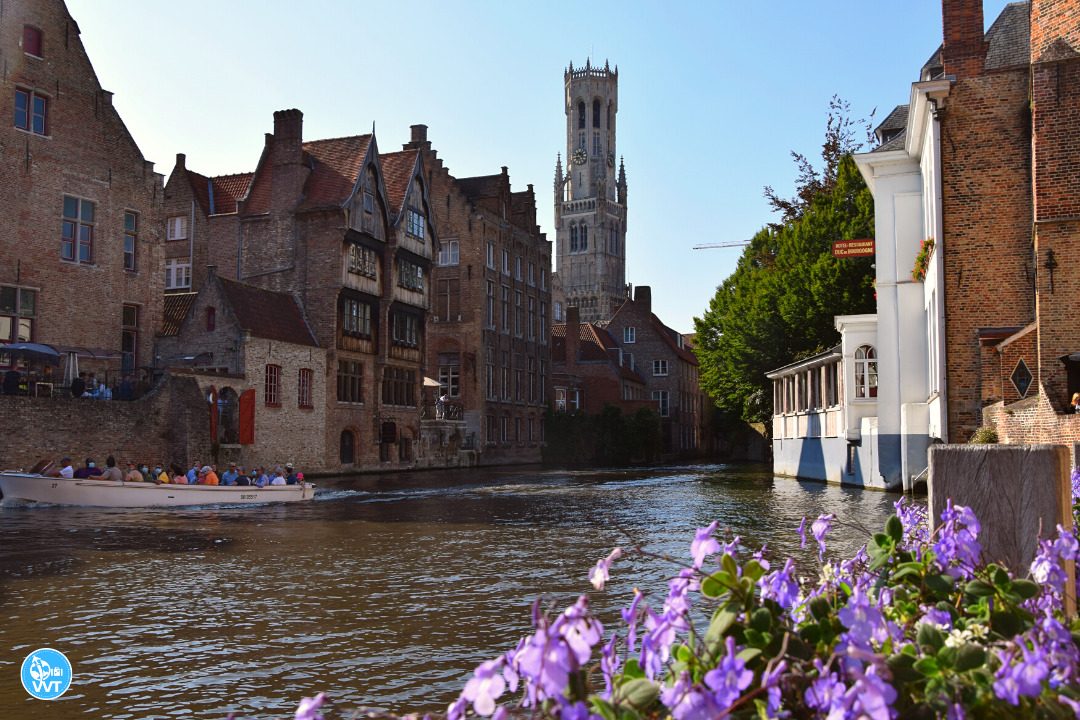 Introduction
Located in the north of Belgium, Bruges is the capital of the province of West Flanders, one of the five provinces that make up the Flemish region. Widely accepted as one of the most beautiful cities in Europe, it attracts millions of tourists every year. In particular, its entire historic centre has been recognised as a World Heritage Site and not surprisingly, every detail of this city makes us aware of the importance of Bruges throughout Europe's history. Its gates and towers, its network of canals and even its medieval buildings have been preserved and renovated down to the smallest detail, allowing you to experience at first hand the feeling of living in ancient times.
How to get to Bruges?
Bruges is within easy reach of cities like Brussels, Ghent and even Antwerp, in fact Belgium is such a small country that travelling between its cities by train or car takes no more than a couple of hours. For example, from Brussels to Bruges we have about 1 hour by train, which makes a day trip from the capital city entirely possible. Interestingly, you can get a 10-ticket Standard Multi (Rail Pass) for just over EUR 90, which can be shared and allows for stopovers along the main route at no extra cost. Finally, if you are interested in evaluating different options on how to get to Bruges from Brussels or any other city, we recommend you to use the widget below.
How to get from the airport to Bruges city?
In case you didn't know, Belgium has several airports, but the two most important ones are Zaventem Airport and Charleroi Airport, about 150 and 110 km from Bruges respectively.
If arriving at Brussels Zaventem airport the quickest way is to take a train to Bruges, which takes 1h30 and costs around €30. For those arriving at Charleroi airport, Flibco provides the most comfortable and convenient means of getting to Bruges, a direct bus service with a total journey time of just 2h15 and a cost of around €20.
For more information on how to travel in Belgium, we recommend this article on All about getting around in Belgium.
Top attractions in Bruges
Although Bruges is not a large city, it has a lot of heritage to discover. In particular, we have chosen in the list below the must-see places to visit if you are visiting the city for a day. Without further ado, let's go through the list:
Bruges Market Square (Grote Markt): located right in the centre of the city, it is the heart of the city. Here you will find besides several terraces and restaurants:

The Belfry of Bruges (Belfort met Beiaard): this bell tower dates back to the 12th century and is considered one of the icons of Bruges. With its 83 metres high and its 366 steps, it is not surprising that it has been declared a UNESCO World Heritage Site. Our advice if you want the best panoramic views of the city and its surroundings is to climb to the top. With a price tag of around 14 EUR you won't regret it!

The Provincial Court (Provinciaal Hof): this neo-Gothic building dating from the late 19th century is the former seat of the provincial government of West Flanders.

Bruges Main Square (De Burg)

De Burg Square (De Burg): This beautiful square is located very close to the market square. Here you will find:

The Basilica of the Holy Blood of Bruges (Basiliek van het Heilig Bloed): originally built in the 12th century as a chapel of the residence of the Count of Flanders, it now houses the basilica museum which illustrates its rich history. Its main attraction is the relic of the blood of Christ, supposedly collected by Joseph of Arimathea and brought from the Holy Land by a Count of Flanders. In particular, the reliquary containing the Holy Blood was made in 1617 from approximately 30 kg of gold and silver, plus about 100 precious stones.

Bruges Town Hall (Stadhuis Brugge)

Bruges Town Hall (Stadhuis Brugge): this monumental late Gothic building is one of the oldest town halls in the Netherlands. Built in the late 14th and early 15th century, Bruges has been governed from here ever since.

Rosary Quay (Rozenhoedkaai): it would not be unreasonable to say that this marvellous corner is probably the most photographed spot in the city. Its name refers to the fact that it was here that in ancient times rosary stalls were set up.

Church of Our Lady (Onze-Lieve-Vrouwekerk)

The Church of Our Lady (Onze-Lieve-Vrouwekerk): this beautiful 13th century church is the second highest brick tower in Europe. Inside you will find numerous paintings and crypts from the 13th and 14th centuries, as well as the tombs of Mary of Burgundy and Charles the Bold from the 15th and 16th centuries.

Bonifacius Bridge (Bonifaciusbrug): more commonly known as the "Lovers' Bridge", it is located just around the corner from the Church of Our Lady. It is one of the most typical pictures of the city and an unmissable stop on your trip through Bruges.

St. Saviour's Cathedral (Sint-Salvatorskathedraal): built between the 13th and 14th centuries, it is the oldest church in Bruges. It is also worth noting that its structure has managed to survive the ravages of time without suffering major damage, although it has undergone several modifications and renovations throughout its history. It was finally granted cathedral status in the 19th century.

Beguinage (Begijnhof): Founded in 1245, it is one of the 13 Beguinages in Flanders listed as a UNESCO World Heritage Site. In case you didn't know, a beguinage consisted of a congregation of women who, without necessarily taking religious vows, dedicated their lives to the poor and the sick. The Beguinage can be visited free of charge.

St. John's Mill (Sint-Janshuismolen)

St. John's Mill (Sint-Janshuismolen): this mill is one of the remnants of the old mills of the city.Although the first mills were built in the 13th century, today only four mills survive that were built later, being St. John's Mill (built in 1770) the only one that can still be visited and that continues to grind grain.

Canal boat tour: one of the most amazing things about Bruges is its canals and what better way to get a different view of the city than by taking a guided boat tour. There are several alternatives, although they all last about 30 minutes and cost 10 EUR.

Canals of Bruges

Guided tours: Bruges is a very touristic city, so there is a wide range of tours on offer. Here is our recommendation, although we would like to add that one of the best experiences is to get lost in its streets, wandering aimlessly, experiencing the city at your own pace.
Finally, here is an interactive map of Bruges, where you can easily find the location of each point of interest. Moreover, by clicking on the markers you can go directly to the paragraph containing the information about that place. Furthermore, if you allow us to get your geographical location by clicking on the button below the map, you will also be able to see your position and find points of interest more easily (reverse search provided by LocationIQ.com).
Where to stay in Bruges?
Although Bruges is a city that can be visited in one day, we recommend at least two, mainly during the summer months, which tend to be the most complicated in terms of tourism. Therefore, if you are looking for a place to stay in Bruges, here are our recommended options:
Where to eat in Bruges?
As one of the most touristic cities in Europe, Bruges is full of restaurants and bars with a wide variety of food and prices. We chose a restaurant called "De Mosselkelder" which is located next to the Rosary Quay and we opted for a typical dish of the region, mussels with fries, and another dish of garlic shrimps. The service was excellent and the food very tasty, and although the portions were not as abundant as we would have liked, we would definitely recommend it!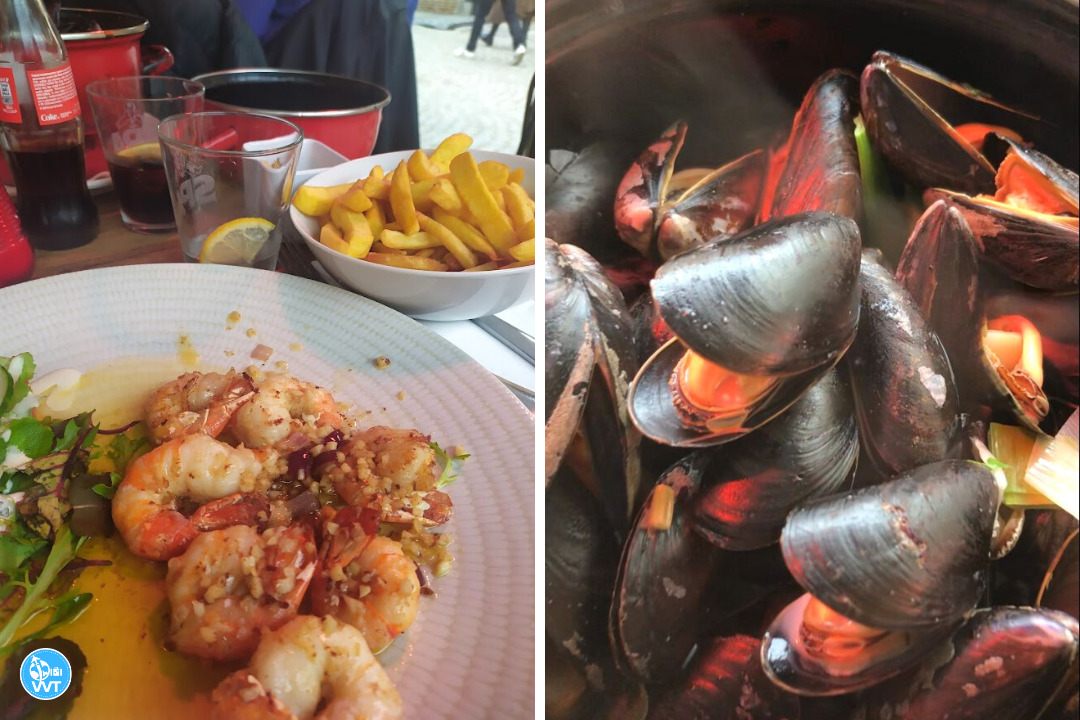 Afterwards for dessert we went in search of the famous Belgian waffles. These are world famous and come in different varieties: the Brussels waffles, rectangular and fluffy, and the Liège waffles, rounder and sweeter. Both can be served with chocolate, fruit, icing sugar or cream. We opted to try them at the waffle shop "Chez Albert" and our choice was a Liège waffle with chocolate, really delicious!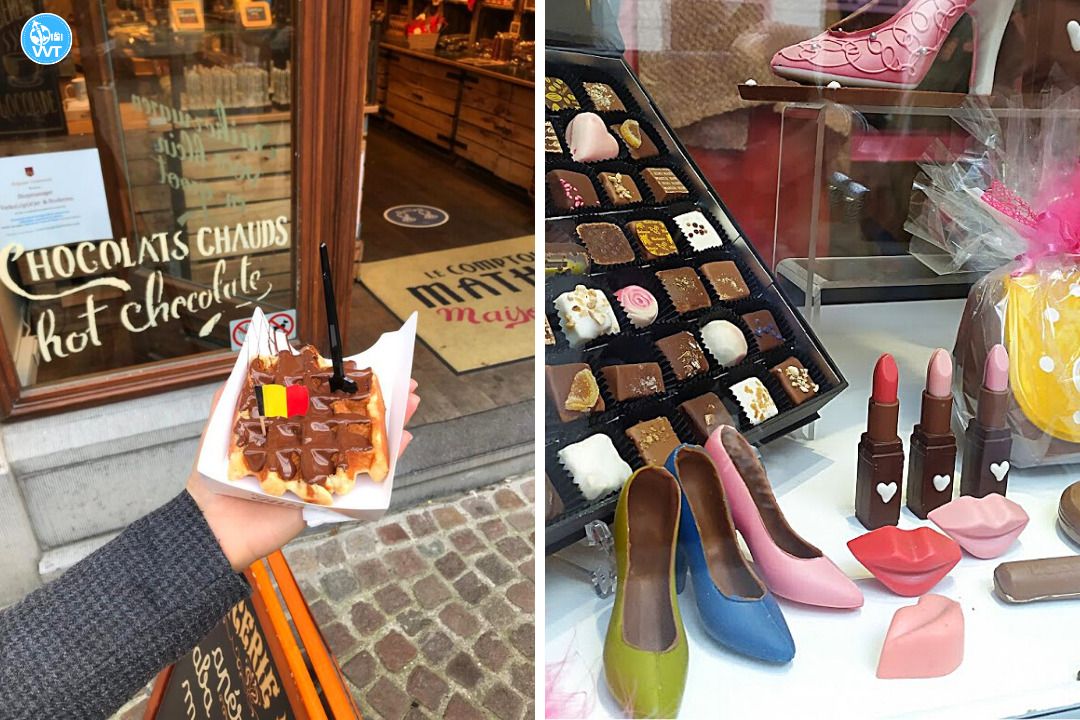 Further information?
Here is our video of Bruges (with English subtitles), where we expand in more detail all the above. If for some reason the video does not load or you encounter any other problem in its playback, by clicking here you will be able to watch the video directly from our YouTube channel.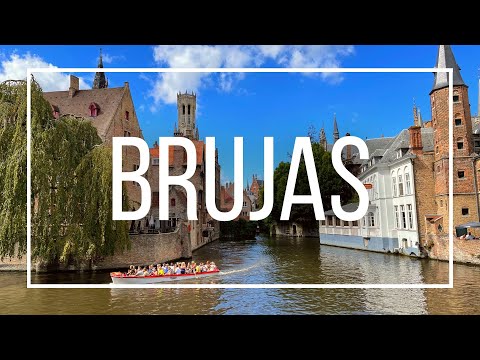 Thank you very much for making it to the end of the article. If you liked it, feel free to share it on your social networks by clicking on the icons below and subscribe to our YouTube channel by clicking here. See you next time!
Are you planning your trip? Our recommendations: