TOP Must-see attractions in Lier, Belgium
---
This post may contain affiliate links. These links are special because we may receive a commission, at no cost to you, if you decide to make a purchase by clicking on them.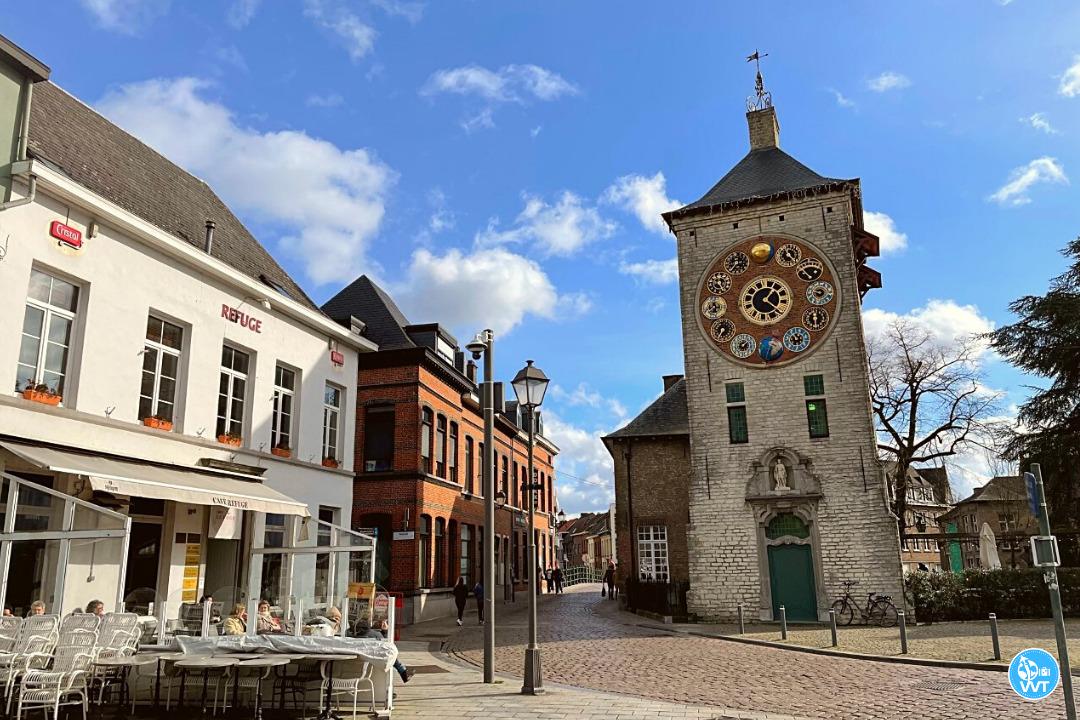 Introduction
Probably when you think of Belgium the first thing that comes to your mind is Brussels, Ghent and Brussels and we don't blame you, it's normal! However, despite being a small country, Belgium has a large number of cities that, to this day, remain unknown to the average tourist. In particular, in previous articles we have already talked about cities like Leuven and Mechelen, today it is the turn of Lier, a city located in the province of Antwerp that has a rich historical heritage and beautiful canals that cross it, undoubtedly one of the best options if you are visiting this beautiful country.
A brief history of Lier
The origins of Lier go back at least to Roman times, although it was not granted town rights until 1212. It flourished economically in the 14th and 15th centuries, mainly thanks to the textile industry and the livestock market. In 1496, this city was the scene of the marriage between Philip the Handsome, son of Maximilian of Austria and Juana of Castile. This union was fundamental to the history of Europe as Charles V, son of this union, ruled the Holy Roman Empire and the Spanish Empire. Unfortunately, the First World War left its mark on the city and much of its medieval structures were badly damaged. As a result, most of the medieval-style buildings that exist today, including the town hall and its bell tower, are exact replicas built after the war.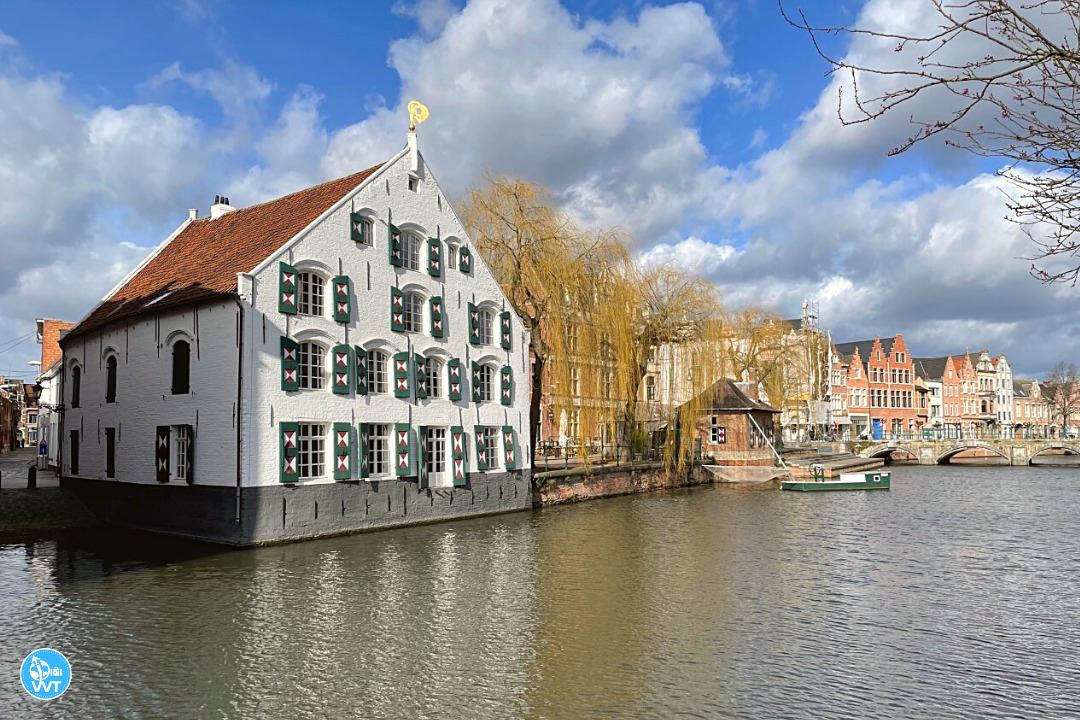 Belgian Curiosities: Lier
According to legend, in the 14th century the inhabitants of Lier were rewarded by Duke Jan II in gratitude for their services during the battle against Mechelen. In this way, they were offered the choice of housing a university or a livestock market in the town. It is said that the duke, having heard the people's decision, sighed: "Oh, sheep's heads". So it was that in 1425 the university was finally founded in Leuven and is today one of the most prominent universities in Europe. As a reference to this unfortunate decision, a bronze statue of a flock of sheep can be found in the city centre today. In addition, the nickname "Sheep's Heads (Schapekoppen)" is still used in Flanders to refer to the inhabitants of Lier.
How to get to Lier?
Located southeast of the city of Antwerp the good news is that Lier is very well connected to the rest of Belgium's major cities. In particular, it is 45 minutes by train from Brussels Central Station (normal return fare €14.20) and 15 minutes from Antwerp Central Station (return for €6.20). Another interesting option is to explore the area by car, as the region has a lot to offer and some of its most beautiful spots are difficult to reach by public transport. We recommend renting a car by clicking on this link, here you will find a wide range of vehicles at the best price. Finally, if you want to evaluate different options on how to get to Lier, we recommend you to use the widget below.
What to see in Lier?
Here is a list of the main attractions in Lier, which can be easily covered in one day as it is a small city.
Market square (Grote markt): this is the main square and the heart of the old town. It is surrounded by typical Flemish buildings among which we can highlight:

Town Hall (Stadhuis): built in the 14th century, its current "Brabant Rococo" style was the result of a restoration carried out in the 18th century. In addition, the 14th century belfry next to the town hall is included in the list of UNESCO World Heritage Belfries in Belgium and France.

Butchers' House (Vleeshuis): over the centuries this house not only served as the headquarters of the meat union, but also as a courthouse and even a prison. Today, it is an exhibition space and has been protected as a monument since 1980. The current façade was rebuilt in neo-Gothic style in 1920 after the First World War.

St. James Chapel (Sint-Jacobskapel): is a Gothic chapel from 1383 dedicated to St. James the Great. Burned down by the Germans during the First World War, it was later rebuilt.

Town hall and belfry of Lier

Beguinage of Lier (Begijnhof): founded in 1258, it has 11 streets and 162 houses, as well as a convent and an infirmary. In its centre stands St. Margaret's Church, which was built between the 17th and 18th centuries in a sober baroque style, although its bell tower is rococo. In 1998 it was recognised as a World Heritage Site by UNESCO.

Beguinage (Begijnhof)

Church of St. Gummarus (Sint-Gummaruskerk): its construction began in 1378 and was completed some 200 years later. As an important historical fact, it was here that Philip the Fair and Joan of Castile celebrated their marriage in October 1496.

Church of St. Gummarus

Zimmer Tower (Zimmertoren): conceived in the 14th century, it was originally part of the city walls and was called the Cornelius Tower. It was not until 1930 that it became the Zimmer Tower, in honour of the watchmaker Louis Zimmer who installed a clock mechanism that indicated various timetables and other cosmic phenomena. Today it houses the Zimmer Museum, a must-see for watch lovers.

Zimmer Tower (Zimmertoren)

The Prisoners' Gate (Gevangenenpoort): it was built in 1375 as part of the first city walls and is the only one that remains of the five that it had. It was used as a prison from the 16th century until 1930, which is why it is now known by this name.

Spuihuis: is a former sluice house dating from the 16th century and is the only remaining building of the second city wall. It is now fully restored and is rented out for cultural and recreational activities.

Old lock house (Spuihuis)

City Park (Stadpark): if you need a break, don't hesitate to visit this beautiful green lung that is located practically in the centre of the city and has a lake and picturesque little bridges.

The Lier City Museum (Stadsmuseum Lier): is a contemporary museum that connects the past with the present of Lier through great stories of the city and its characters. The exhibition includes testimonies in texts and images, as well as books, photos, films and much more.

Cycling in and around the city: like almost all cities in Flanders, Lier has a good cycling infrastructure and therefore we recommend cycling in and around the city.
Finally, here is an interactive map of Lier, where you can easily find the main attractions detailed above. In addition, by clicking on the markers you will be able to access directly to the paragraph containing the information about this place. Last but not least, by clicking on the button below the map we will also show you its geographical position so that you don't get lost and optimise your visit time in the city.
Accommodation in Lier
Although it is possible to visit Lier in one day, we suggest at least two, in particular to visit all the museums, to enjoy a good local beer in one of the many bars and finally to enjoy a bike ride through the city and its surroundings. We recommend you to book a Hotel room through this link or this one.
Where to eat in Lier?
Like most Belgian cities, Lier has a wide range of restaurants. We chose "Fagoempel Centraal", a bar in front of the Zimmer tower. We found the food to be delicious, the staff was very friendly and the location is excellent. In case you are interested, we leave here this link where you will find all the gastronomic offer of Lier.
Further information?
Below is our video of Lier (with English subtitles), where we expand in more detail on the above. If for some reason you encounter any problems with the playback, by clicking here you can watch the video directly from our YouTube channel.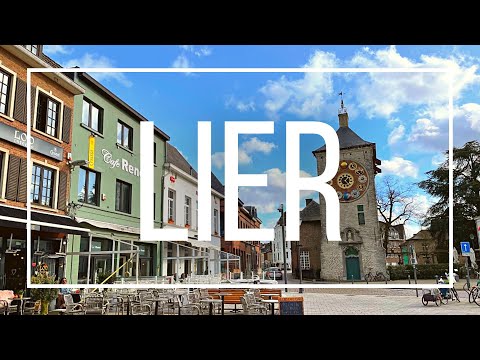 Thank you very much for making it to the end of this article. If you liked it, be sure to share it on your social networks by clicking on the icons below and subscribe to our YouTube channel by clicking here. See you!
Are you planning your trip? Our recommendations: