Würzburg, Germany | Best places to visit in Bavaria
---
This post may contain affiliate links. These links are special because we may receive a commission, at no cost to you, if you decide to make a purchase by clicking on them.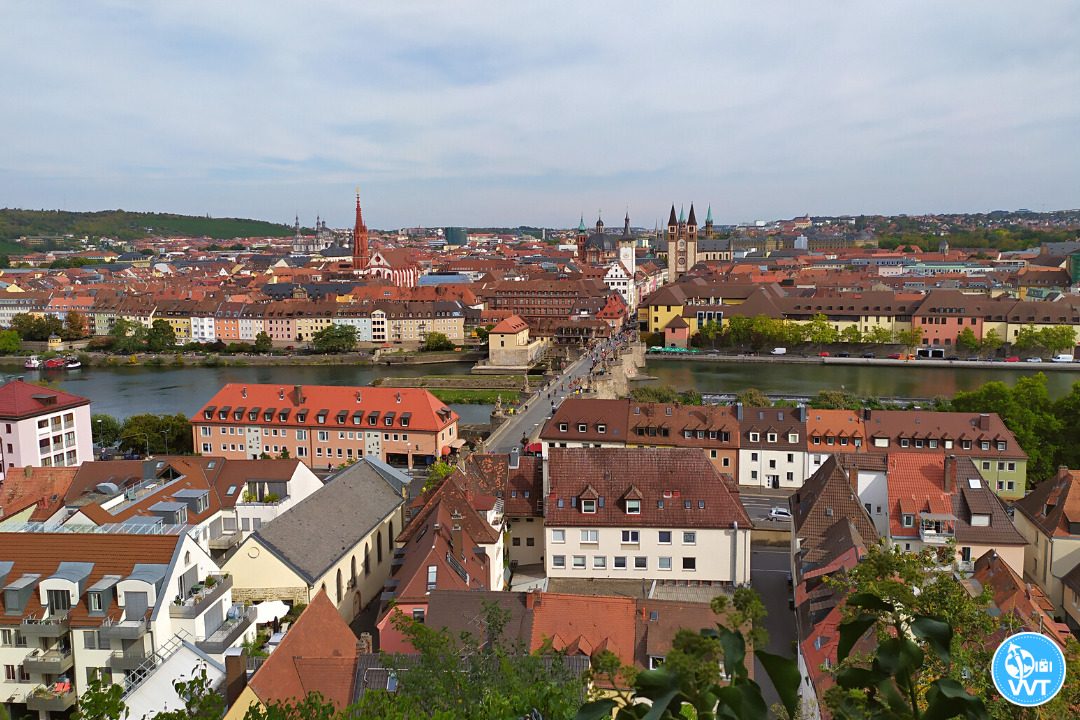 A brief history of Würzburg
Würzburg is the capital of Lower Franconia in the German state of Bavaria and is located on the banks of the river Main. As early as 500 BC, on the site of today's Marienberg Castle, there was a Celtic settlement. In 686 the area was Christianised by Irish missionaries and the first diocese was founded in 742 by St. Boniface. Other sites that have made this charming town one of the most significant places in Germany are its university, which was founded in 1402 and, the Würzburg Residence Palace, from 1719, now a UNESCO World Heritage Site. Unfortunately, during World War II the city was bombed, with an estimated 90% destruction, and although the baroque centre of Würzburg was irreversibly lost, its main monuments have been rebuilt. The Marienberg Fortress is a clear example, its renovation having been completed in the 1990s.
Where is Würzburg?
This city is located in the northwest of the state of Bavaria and is easy to reach by train. There are direct and frequent train connections from Nuremberg (50 minutes, 110km), Bamberg (50 minutes, 95km), Munich (2.10 hours, 275km) and Frankfurt (1.10 hours, 120km). Below you will find a widget with which you can evaluate different options on how to get to Würzburg from any other city. In particular, we always recommend using public transport. Deutsche Bahn (DB), Germany's main railway company, offers Regional Tickets which allow you to combine different means of public transport for one or more people across the regions (states) of Germany. Another option is to rent a car, the landscape of the Bavarian region is one of the most enchanting in Germany!
What to see in Würzburg?
This amazing city offers a lot of places to visit and the interesting thing is that you can explore it on foot. Here is a list of the main attractions in Würzburg:
Market square (Marktplatz): is the main square of Würzburg and here you will find not only important historical monuments, but also a great variety of shops, bars and cafés. It is a typical German market square.

St. Mary's Chapel (Marienkapelle): it is a gothic church made of red sandstone located in the Marktplatz, whose construction began around 1377 and lasted approximately 100 years. As a curious fact, on its façade you will find the statues of Adam and Eve, as well as other very interesting structures.

Falcon House (Falkenhaus): it was built at the beginning of the 18th century and its rococo façade is considered the most beautiful in Germany. Unfortunately, it was completely destroyed during the Second World War and was rebuilt in the 1950s. Since 1952 it has housed the city's tourist information office and is also the city library.

St. Kilian's Cathedral (Dom St. Kilian): this was built between 1040 and 1225 in Romanesque style. It contains many interesting sculptures as well as the tombs of many of the city's bishops.

Old Town Hall (Altes Rathaus): this old building, which stands out for its spectacular façade, is decorated by a tower dating from the early 1200s. Among its most interesting decorations we can mention its beautiful clock.

The Old Bridge, the typical postcard of Würzburg

The Old Bridge (Alte Mainbrücke): it was built between 1476 and 1543 to replace the Romanesque one, from 1120, which had been destroyed and only in the XVIII century it was adorned with baroque statues. This bridge is the main meeting point for the inhabitants of the city and tourists, regardless of their age, and it is here that you can taste the typical wines of the region with a beautiful view of the city and its fortress. It is one of the most photographed places in Würzburg!

Marienberg Fortress

Marienberg Fortress (Festung Marienberg): was for centuries the residence of the prince-bishops and it is said that its construction was not primarily intended to defend the city but rather to defend its owners from their own citizens and peasants. Today it houses the Mainfranken Museum and the City Museum. It can be reached on foot by crossing the old bridge and climbing a hill, and even if you're not interested in visiting its museums, its fabulous views make this fortress one of Würzburg's major attractions.

Fürstengarten Marienberg: is the large garden on the hillside surrounding the Marienberg fortress. This beautiful garden, dating from the early 18th century, is a must-see as it also offers spectacular views of the old town.

Würzburg Residence

The Würzburg Residenz (Würzburger Residenz): is a majestic baroque palace, one of the most important in Europe, which was built between 1719 and 1780 and was originally used as a residence for the bishops of Würzburg. Today it can only be visited on guided tours, which are conducted daily in German and English. The Residence, the gardens and its square were declared a UNESCO World Heritage Site in 1981.

Residence Garden (Hofgarten Würzburg): in French style, created between 1703 and 1774, it is considered to be the best preserved rococo garden in Germany. It has a large number of baroque sculptures and beautiful fountains. Of particular interest is the cultivation of a variety of topiary fruit trees. This large green space of the city is open to the public every day and admission is free of charge.
Finally, here is an interactive map of Würzburg, where you can easily find the location of each point of interest. Furthermore, by clicking on the markers you can go directly to the paragraph containing the information about that place. Moreover, if you allow us to get your geographical location by clicking on the button below the map, you can also see your position and find the points of interest even easier (reverse search provided by LocationIQ.com).
Accommodation in Würzburg
We were able to see everything we needed to in one day, although perhaps at a somewhat accelerated pace. It is important to note at this point that the path to the fortress is quite steep and the gardens are huge. Therefore, if you want to enjoy more of this beautiful city, visit its museums, experience its nightlife and taste its gastronomy, we suggest you to spend at least two days here.
If your budget is limited the option we always recommend is to stay in hostels, particularly sharing a room and without too many luxuries. On the other hand, if you are not in a budget then sleeping in a hotel is definitely the best option. There is a wide variety of Hotels in Würzburg and considering that public transport in Germany is excellent we wouldn't rule out those on the outskirts.
Further information?
Here is our video from Würzburg (with English subtitles). If for some reason the video does not load or if you have any other problems playing it, you can watch it directly from here on our YouTube channel.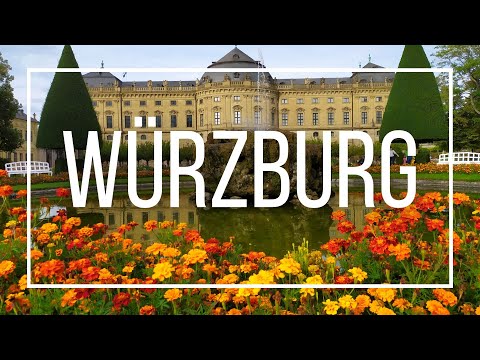 Thank you very much for making it to the end of the article. If you liked it, feel free to share it on your social networks by clicking on the icons below and subscribe to our YouTube channel by clicking here. See you next time!
Are you planning your trip? Our recommendations: