What to do in Nuremberg | Top places in Bavaria
---
This post may contain affiliate links. These links are special because we may receive a commission, at no cost to you, if you decide to make a purchase by clicking on them.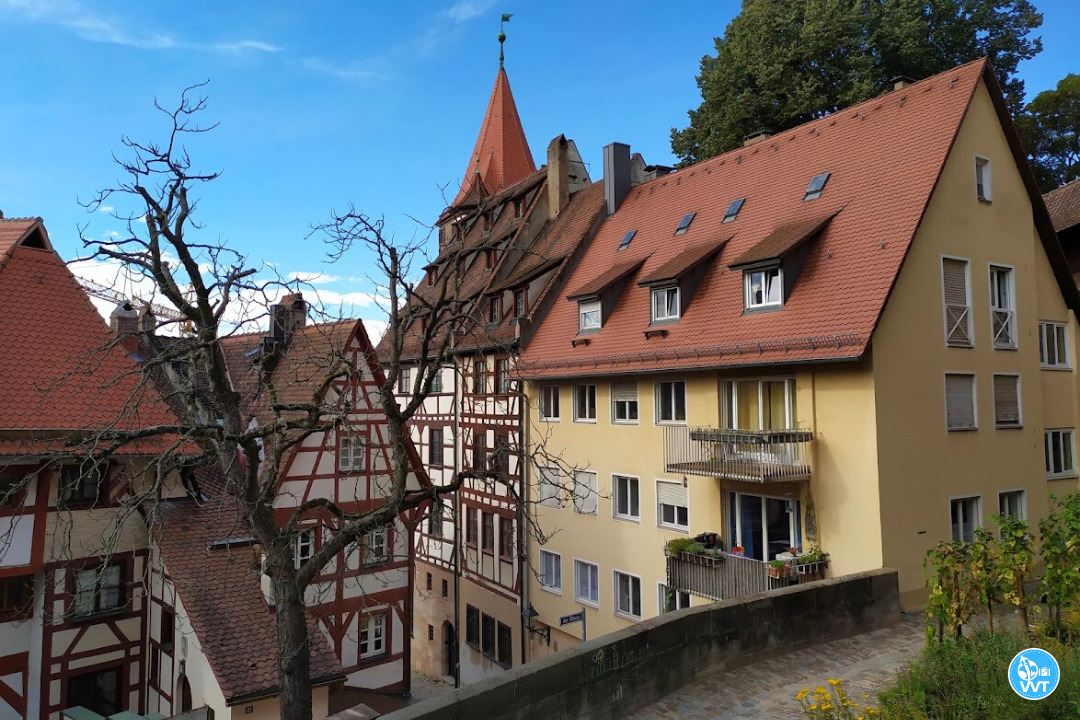 Nuremberg, Germany
Nuremberg is the second largest city in Bavaria and is located in the Middle Franconia region of Germany. Known as early as 1050, for centuries it was the capital of the Holy Roman Empire, a free imperial city and a centre of international trade. It was also famously Hitler's favourite city, which he saw as a classic example of a city rich in Germanic and imperial history, which is why he chose it as the venue for his Nazi Party congresses. Sadly, Nuremberg was reduced to rubble in January 1945 and over 6000 lives were lost during these conflicts. The amazing thing is that the city re-emerged, its inhabitants painstakingly rebuilt and largely restored it to its original form while preserving its medieval beauty. At the end of the war, the Nuremberg Palace of Justice was the site of the notorious Nuremberg Trials, where the main Nazi leaders were tried.
Where is Nuremberg?
Nuremberg is located in southern Germany and although it has an airport, it is also easy to reach by train. There are direct and frequent train services from Frankfurt (2.30 hours, 230km), from Würzburg (1 hour, 110km) and from Munich (1.15 hours, 175km). Another option, albeit a little slower, is to hire a car. By clicking here you will have access to the widest range of vehicles at the best prices. If you are interested in evaluating different possibilities of how to get to Nuremberg from any city, we recommend you to use the widget below.
Travelling by train in Bavaria
We travelled from Würzburg to Nuremberg by train and took the Bavarian regional ticket from the Deutsche Bahn (or DB), which can be used in groups of up to 5 people. This ticket is valid Monday to Friday from 9:00 a.m. to 3:00 a.m. the following day; Saturdays, Sundays and holidays from midnight to 3:00 a.m. the following day. Its cost is composed by a basic ticket of 25 EUR (one passenger) + 8 EUR per additional passenger, i.e. we paid 33 EUR for two people. Another curiosity is that you can make as many trips as you want in the region and some cities in neighbouring regions, taking advantage of the opportunity to visit the area around Nuremberg. Obviously always respecting the time of validity of the ticket.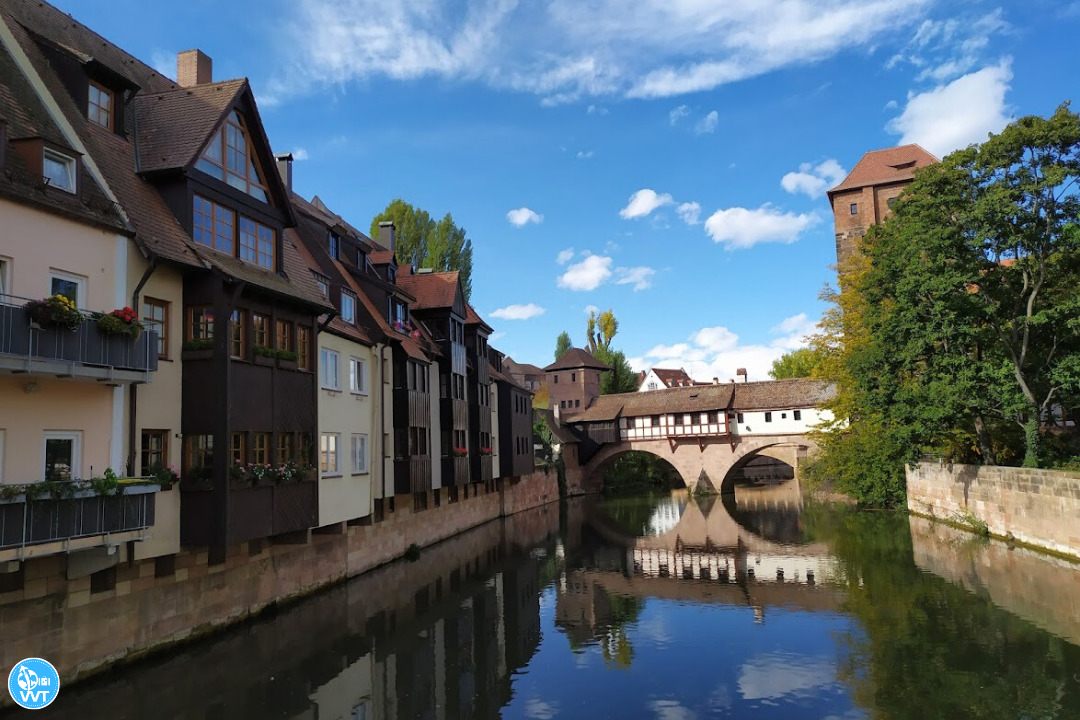 What to see in Nuremberg
Nuremberg is a very large city with a lot of heritage to discover. We have made a selection of places that can be visited in one or two days, depending on your pace. Nuremberg is a hilly city, so be prepared!
Craftsmen's Courtyard (Handwerkerhof): located opposite the central station and surrounded by the towers and walls of the medieval fortifications, in this courtyard you will find a large number of small workshops, shops and restaurants that have been offering crafts and traditional food since 1971.

Holy Spirit Hospital

Market square (Hauptmarkt): this is a large square where markets are held. In particular, the Nuremberg Christmas market is one of the most beautiful in Germany, although we were able to see the autumn market and we liked it very much. In this square you will also find:

The Beautiful Fountain (Schönner Brunnen) is a Gothic-style fountain that was created in the 14th century by Heinrich Beheim. It is 19 metres high and has approximately 40 figures. The fountain we can see today is not the original, it is a replica that was installed in 1912. The original is in the Germanischen Nationalmuseum.

Church of Our Lady (Frauenkirche): this is the first Gothic church to be built in the Franconian region and is famous for the clock on its façade. A curious thing is that every day at twelve o'clock the little door of the carillon opens and a procession of figures comes out of it, quite a spectacle!

Old Town Hall (Altes Rathaus): its construction began in the 14th century, although it was completed in the 17th century when the façade was finished. This was the site of the city's medieval dungeons where suspected criminals were held while their cases were being investigated and, if convicted, where they awaited execution. These dungeons can only be visited on a guided tour in English or German.

Tanners' Alley (Weißgerbergasse): undoubtedly one of the most beautiful streets in Nuremberg. This is where the craftsmen specialising in leather goods used to meet, and it is here that the largest collection of old craftsmen's houses in the city has been preserved. Today you will find here cafés, bars and craft shops.

Hangman's Bridge

Hangman's Bridge (Henkersteg): this is one of the most charming bridges in Nuremberg. It was built in wood in 1457 and owes its name to the fact that the city's executioner lived in the tower next to it. From the Maxbrücke bridge, which is opposite, you will have the best views of this bridge.

Nuremberg Imperial Castle (Kaiserburg): this imperial palace, symbol of the city, is located on a hilltop in the north of Nuremberg. Its construction began in 1140 to be used as a royal residence, although most of the time it was used for military purposes. We didn't have time to go inside, but we were able to tour the exterior and its gardens. In fact, here you will find one of the best views of the city.

Interior of the Imperial Castle of Nuremberg

St. Lorenz Church (Lorenzkirche): its construction began in 1250 and was completed 200 years later. It is one of the most important gothic churches in the city.

St. Sebaldus Church (Sankt Sebaldus Kirche): this is the oldest church in Nuremberg, built between the 13th and 15th centuries. It is one of the most emblematic churches in the city, as it houses the remains of Saint Sebaldus, patron saint of the city.

Free guided tours of Nuremberg: it is always a good option to take a guided tour to get to know not only the history but also the hidden corners of the city. We particularly recommend the people of Hallo Nuremberg.
Finally, here is an interactive map of Nuremberg, where you can quickly find the location of each point of interest. Furthermore, by clicking on the markers you can go directly to the paragraph containing the information about that place. Moreover, if you allow us to get your geographical location by clicking on the button below the map, you can also see your position and find the points of interest more easily (reverse search provided by LocationIQ.com).
Accommodation in Nuremberg
The old town, i.e. all of the above, can be visited in one day. But if you want to enjoy more of the city, visit its museums, explore the castle and taste the typical gastronomy, we suggest at least two days. Here are our recommendations for accommodation:
If your budget is very limited, we recommend you to consider the option of staying in hostels (perhaps sharing a room and without too many luxuries). By clicking here you can find the widest variety and the best price.

If you are not in a budget, then the best option is definitely to stay in a hotel. By clicking here you will find the best hotels in Nuremberg.
Further information?
Here is our video from Nuremberg (with English subtitles), where we expand in more detail on the above. If for some reason the video does not load or you encounter any other problem during playback, click here to watch the video directly from our YouTube channel.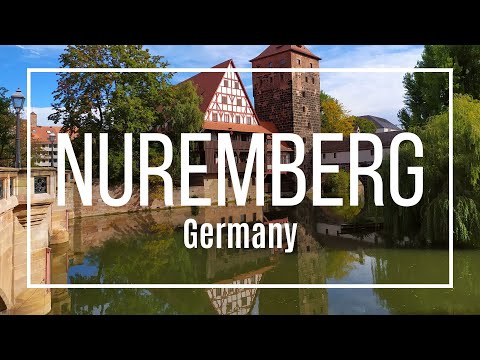 And thank you very much for making it to the end of the article. If you liked it, feel free to share it on your social networks by clicking on the icons below and subscribe to our YouTube channel by clicking here. See you next time!
Are you planning your trip? Our recommendations: